Hello all,
I wanted to share some experiences with the ASI6200 camera on larger aperture telescopes. Before I get into this, I want to state clearly that these problems did not manifest at all with smaller aperture scopes, such as the AP130 GTX that I use for most of my widefield imaging.
For the test I used a AG Optical 10" iDK, ZWO ASI6200 camera, 2" ZWO Wheel, and M68 ZWO OAG.
First frame I would like you all to review:
https://1drv.ms/u/s!...aGbnHg?e=l6u6bO
15 minute exposure of the Sadr region in HA using a 3nm Chroma HA filter. What you should see if you evaluate this frame with attention, is that there are a host of reflections in the image. They look like stacked donuts. If you cannot see them well, use the boosted stretch in PI to make them more visible.
Now, I flipped the HA filter and ran the test again, and the result was no different. This was very concerning to me, but I proceeded to do more imaging anyhow.
The next image I would like you to look at is this OIII image, taken with a 3nm OIII filter last night:
https://1drv.ms/u/s!...gpTHkA?e=Nka1fr
What you need to look at here are the brighter stars that show a clear off-centered reflection artifact.
Like this: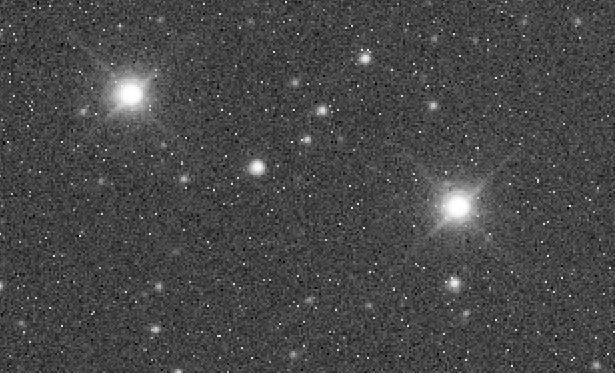 These are not present with the same scope, same filters, and a different camera. These are artifact issues experienced with larger apertures (and NB only), caused -- to my belief by a poor window coating and substrate. This is not the slip cover on the sensor itself that is in question.
Would love to hear some discourse on this. If you start by blaming my optics though, I am going to laugh at you.

Edited by rockstarbill, 12 September 2020 - 08:48 PM.