I bought a Sears Discoverer 6344 OTA, 76mm f/16, a number of years ago. While the optics are pristine and
outstanding, it was somewhat cosmetically challenged. I recently decided to refinish it. I was never a big fan of
the bluish green tube, and the dark green focuser & lens cell. Since this scope is neither rare, an antique, or
collector's item, I decided not to refinish in the original colors.
Since I have never had luck getting an even finish on large areas with gloss paint, I used Rustoleum satin Ivory
for the main tube & finder tube. The main tube still looked uneven, so after curing for a week, I sprayed it with
2 coats of General Finishes satin water based polyurethane, using a Badger 250 mini spray gun/airbrush. This
resulted in a very even finish.
Rather than trying to sand the focuser and lens cell, I used a trick of plastic modelers and brush painted them
with Testor's dullcote. Being solvent based it bonds to the original paint, and provides "tooth" for the final
finish. I brush painted the focuser housing and lens cell with satin black latex, and after fully dried clear coated
them with satin polyurethane brushed on.
The finder rings had a few small chips, so I just touched them up with a black permanent marker, then brushed
on a satin clear coat.
The finder lens cell and tailpiece were sprayed with Rustoleum hammered black finish.
For the dewshield, rather than painting I wrapped it with Con-tact black shelf paper with an embossed leather
pattern, similar to camera bodies from the 60s.
The scope is close to 50 years old, and now ready for another 50 years. It is mounted on my Mizar EQ mount.
The only thing left is to reinstall the nameplate on the focuser.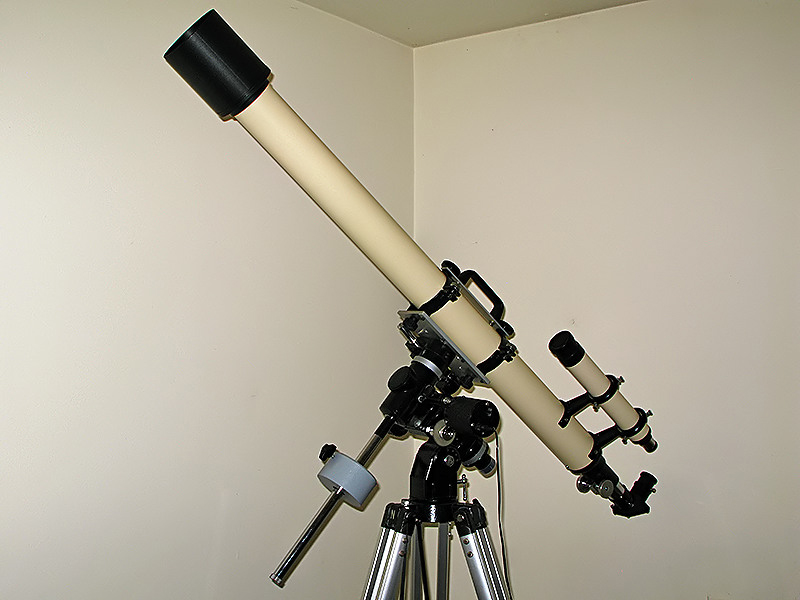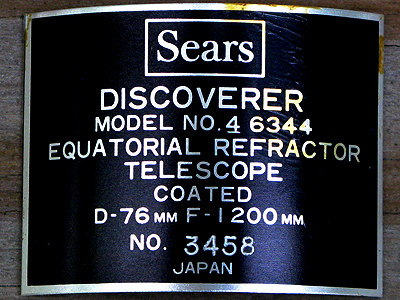 Edited by EJN, 14 September 2020 - 10:57 AM.