Was just now typing to ask for that.
Looking pretty good. The edge is better and zones might (probably will) go away with a little more work.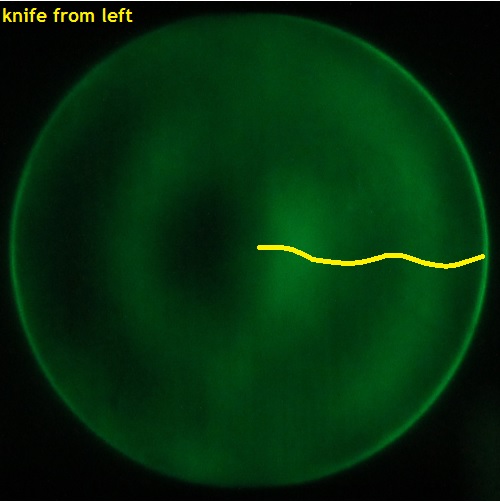 The zones were there before this work session, not as noticable either because of rough surface or turbulence.
The edge is better, most important
The parabolizing strokes will probably rub the zones out soon.
Send a picture of the lap. I'll look to see if there is something about it that might cause zones.
I think it is just left from COC strokes but sometimes there is something in the lap shape.
The edge is better! That's what is important now.

You make things look easy.