Astrospheric
Advanced weather forecasting for North American astronomers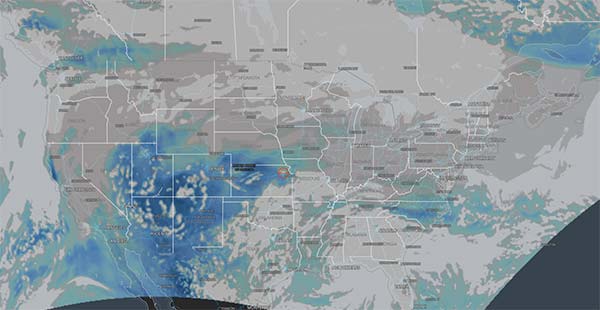 Website | Android App | iOS App


Hi fellow astronomers,

Based on current events and feedback from users like you, I've been able to tweak the Smoke and Transparency forecast created by Astrospheric.
These updates are included going forward from the Sep 15th, 18UTC model run completed by the CMC and the Sep 15th, 15UTC model run completed by NOAA (available now). Astrospheric is updating every 6 hours.
Lower concentrations of smoke and atmospheric aerosols are being more accurately reflected in the Transparency forecast. There were issues reported that low concentrations were impacting far more than previously forecasted.
High concentrations of smoke and atmospheric aerosols will max out the scale at "Poor" in the Transparency forecast when clear skies are predicted. Prior to this update it was difficult to look at the Transparency forecast and understand which areas were being impacted by smoke vs clouds. The new graphics will show a dingy grey ("Poor") color for transparency impacted only by smoke and other atmospheric aerosols.
Remember, you can quickly get to the Transparency and Smoke map overlays on Astrospheric by selecting from the Layers drop down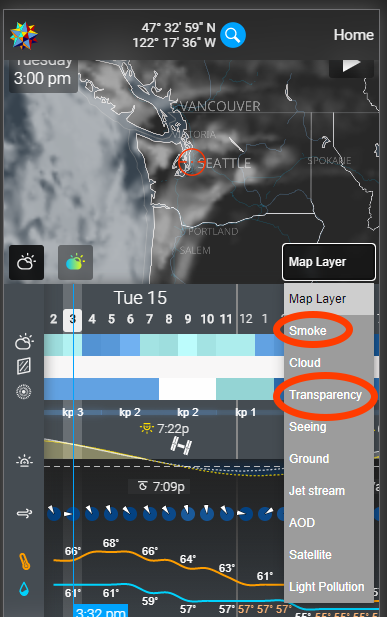 Feedback continues to be welcome to help calibrate the color scales effectively.
Clear(ish) Skies and stay safe,
-Dan