(Posted it in the right forum now

)
At the moment Mars is in high demand, so I thought to try Uranus for a change and for the first time. It was getting light already, so just a few captures.
It was very cool to see that blue/green disk but with processing I noticed the moons to my surprise

They are Ariel, Titania, Oberon and Umbriel (mag 14 - 15). Miranda is not showing, it's in the planet glow. A job for a next time.
But I am so stoked that I have captured those 4 moons

And although I used the TeleVue Powermate 2.5x barlow, which makes my system focal length around 5000mm, it all is still without guiding. When I bought my mount, I doubted it cause it is expensive ... and I have zero regrets now.
Edit: did add a normal shot made after this with my Zwo ASI385MC. The color is what I really like myself

Bortle 7/8
Meade LX65 8" f/10 ACF OTA
Ioptron CEM25EC mount (no guiding)
Baader Neodymium Skyglow filter
TeleVue Powermate 2,5x barlow
Zwo ASI294MC Pro
Captured with SharpCap Pro
20 x 30 seconds @ -15 degrees Celsius / Gain 200 / Offset 30 / White balance R50/B50
Stacked with Planetary System Stacker
Processed in Photoshop: Levels, Curves, Shadows/Highlights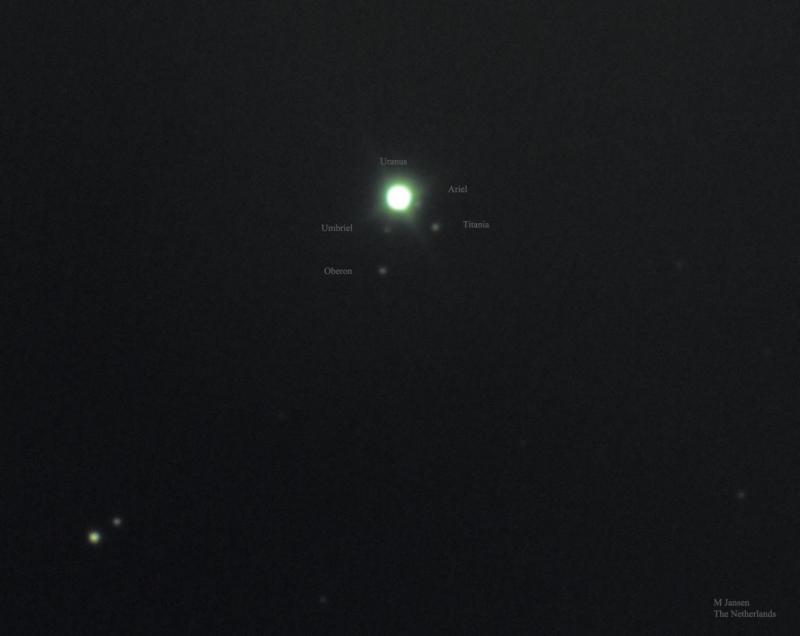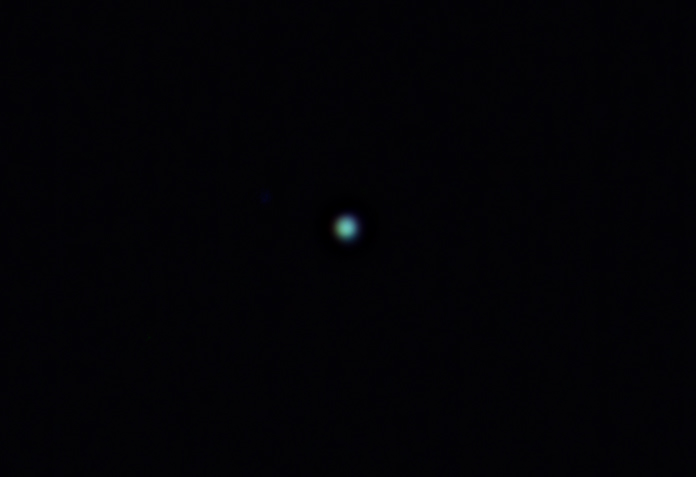 Edited by meegja, 16 September 2020 - 10:34 PM.