It is so sad to see the devastation occurring from the fires in the west.
Now we see that it has become a nationwide issue with the smoke.
If only we took take some of the rain from Sally and get it out west!
I took a chance on Mars last night, and for the first time this year we had some good seeing in the northeast.
The globe on the right is my 10% of 2 minutes with ASI224 and 8" SCT at f/20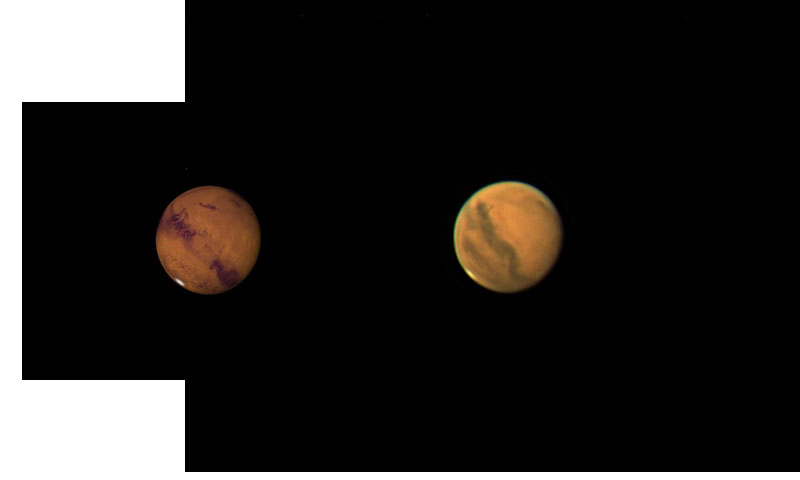 . The one on the left is the WinJupos generated image for the same time.