This was a fun target to process. Lots of detail thats easy to pull. As a matter of fact I worry I may have gone too far! The integrated image was created using 19 calibrated light frames at 5 mins each at ISO 200. Calibration still not optimal but its getting there. Sadr really gave me a hard time at certain steps but it worked out somehow. Would love to hear from people if they have opinions on how to improve the processing of this image as I definitely plan to revisit.
Heres an image processed with just as masked stretch and a curves transformation in the non linear phase: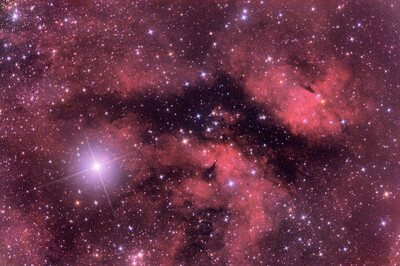 I discovered the exponential transform function today and it really does work wonders. Does change the overall look of the image though and changes the reds to an orange that I couldnt seem to fix: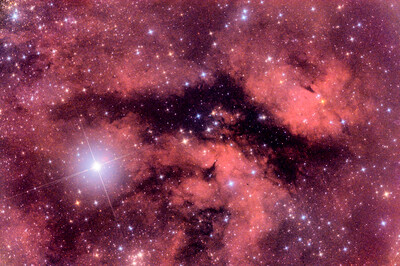 Please drop a comment and let me know which of these two images you prefer and why, along with any improvement that could be made. Thanks!
Edited by m_abukhalid, 16 September 2020 - 11:24 PM.