Hello everyone,
I am new here on this forum, and I have tried a few times to take pictures of Andromeda untracked using DSLR and lens.
My first few trials went as expected (not great but understandable mistakes and limitations), but the last one, I got something I could not explain.
I used my trusty Canon 70D with the great Canon EF 70-200mm f/2.8 IS at 200mm and ISO 3200.
I used 775 subs 1 seconds long.
I recentered Andromeda once in the process before it would exit the frame.
This image is the result of stacking with DSS, and autostretching with Siril: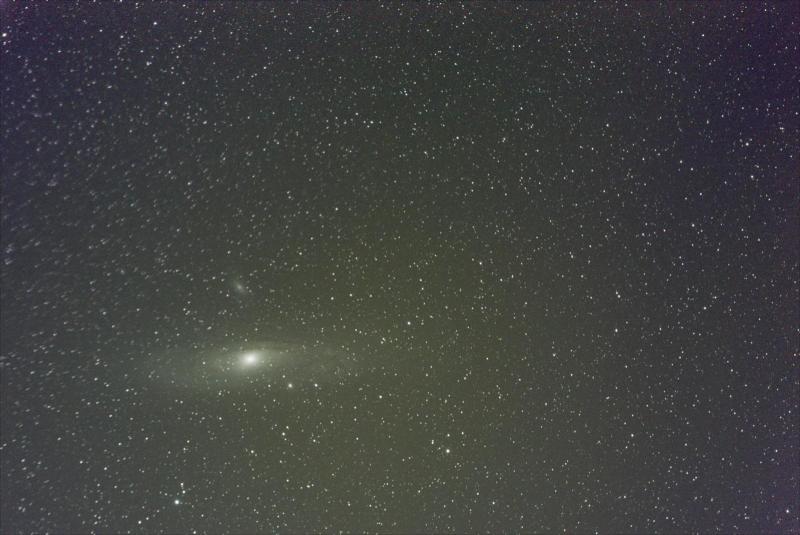 This one was stacked with Siril (and autostretched):
As you can see, the stars on the left of Andromeda are blurry, and there is a change in color in the middle and side of the frames.
What could have caused this? Could it be the mirror slap? Or the Image Stabilization (I believe it was off)? Could it be an issue when I recomposed the shot? Maybe I should recenter more often than once? The focus (I used a DIY Bahtinov Mask)? Or any other advice?

Thank you for your help! Clear skies to you all,
Pocpoc