After noticing differences between in-and-out of focus star images during my observations, and coming from a near-perfect 90mm f/10 achromatic refractor, I decided to do something about it.

I've made an artificial double star by using a needle, tin foil and cellphone light. The exposures were made in a long basement corridor with a Nikon D3300 at prime focus. The images are from the green channel.

After determining that my scope is apparently undercorrected, I reduced the spacing between the crown and flint. On one hand, the new images show a slightly sharper star test (most visible in the lower right "out" defocused diffraction pattern), although in the upper small defocus images I seem to have produced some major zone in the diffraction pattern. But it could actually just be that i changed the angle of my artificial star - a real mistake. I will get back to it again, without moving the artificial star. Also, I heard that prism diagonals induce overcorrection, so I'll try that too.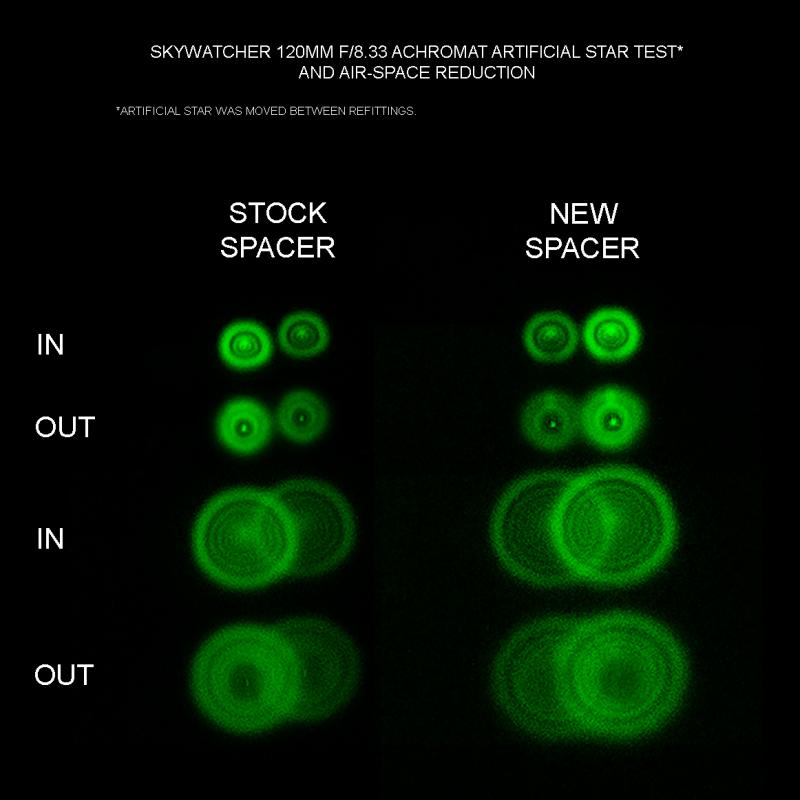 How does it look to you, folks?

I'm super-new to star-testing, so I'll take all the appropriate criticism and advice and general opinion on the optical quality of this specimen. Thank you.
Edited by balticsensor, 18 September 2020 - 01:13 AM.