I saved my first EAA image last night. I can see more EAA in my future. I'm not really interested in hours of post-processing for AP and my Bortle 6 skies make visual-only challenging at times. My biggest hurdle at the moment is the mount. I originally bought the mount for visual, which it performs nicely for -- but it GoTo hasn't been accurate enough to place targets precisely on my small 1/3" chip at the moment. I already had the camera from imaging the moon and planets a few years ago, so I thought I'd give it a spin. Overall a positive experience so I'm now looking at scope control from the computer and seeing about how to make GoTo more accurate. Maybe EQ mode on that mount could make a difference. Also, maybe plate solving will be helpful. Anyways, I hope to post more in this forum in the coming months.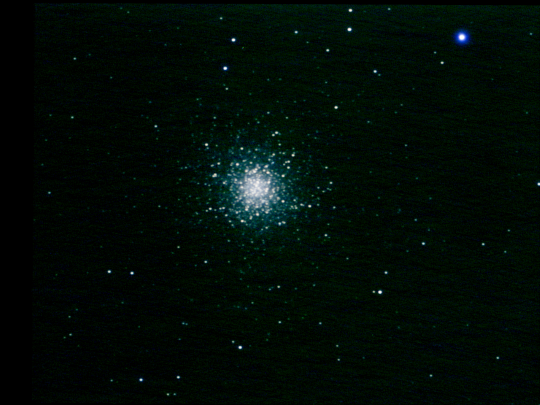 M13, Globular Cluster in Hercules
Astro-Tech AT80ED at F/5.6 on a Skywatcher AZ-GTi in Alt/Az Mode
ZWO ASI120MC-S
15s x 21 = 315s total integration time
09/18/2020 02:17 UT
Thanks for all of the info in this forum that got me off of the ground.
David