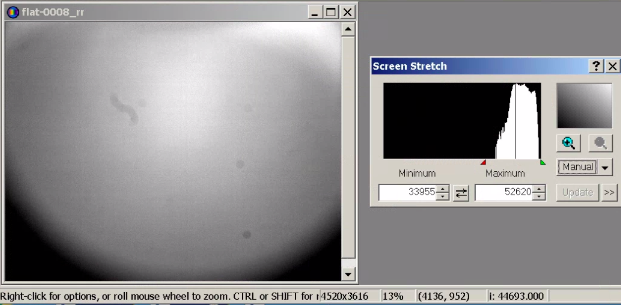 This is the flat field I am seeing from my QHY 16200A on an AstroPhysics 6inch refractor.
Is the distinct offset in radial symmetry a sign of anything? I tried rotating the spike-a-flat frame and didn't see any change in the pattern, so it isn't a defect in the panel. I can 'see' the pattern in images (darker in the bottom corners, lighter at the top) but am just concerned it's a sign of a problem in the optical train?
Edited by mmnb, 19 September 2020 - 09:56 AM.