I picked up a nice Meade Schmidt Newt SN6 from an ad on Craigslist. It is in excellent condition. I don't have a photo but it is identical to the photo I got of the internet.
I can take the OTA+Fork apart from the base mount by unscrewing 4 screws at the base. Ideally I would like to separate the OTA from its fork, as I want to be able to put the OTA on my HEQ5.
Is the defork easy and reversible?
Thanks for reading!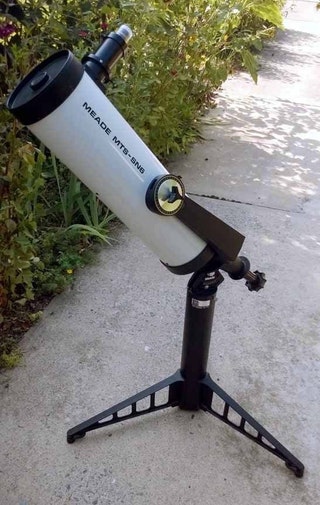 Edited by sunrag, 19 September 2020 - 01:36 PM.