Several years ago I built a camera tilt collimation rig to adjust my old SXVR-M25C camera. The camera had three sets of push-pull screws similar to some ASI cameras to adjust for camera's tilt. I was not happy with the original design because it was kind of wobbling as I rotate the camera. Here is my original design: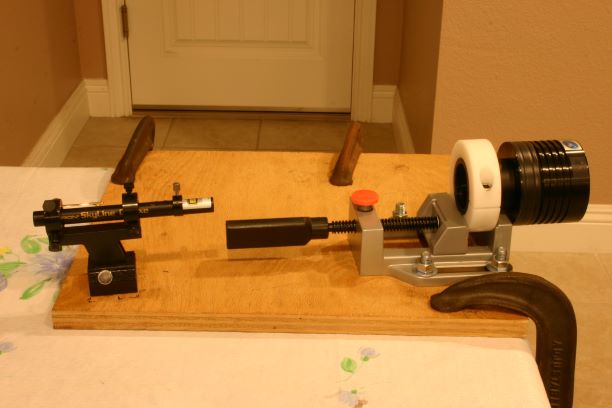 The original instructions to build the rig can be found at: https://www.sxccd.co...ligning_CCD.pdf
My new design uses precision ball bearings and can be seen at:
https://peternagy.sm...ollimation-Rig/
The 2" mounted ball bearings is much better and very minimal wobbling when rotating the camera but pricey at $217 from https://www.mcmaster.com/7728T65/ .
Parts list:
1) Orion laser and bracket. http://www.telescope...s?keyword=laser
2) Ball Bearing collar. https://www.mcmaster.com/7728T65/ . About $220.
3) 3/4" plywood.
Here is a sample picture of my latest rig: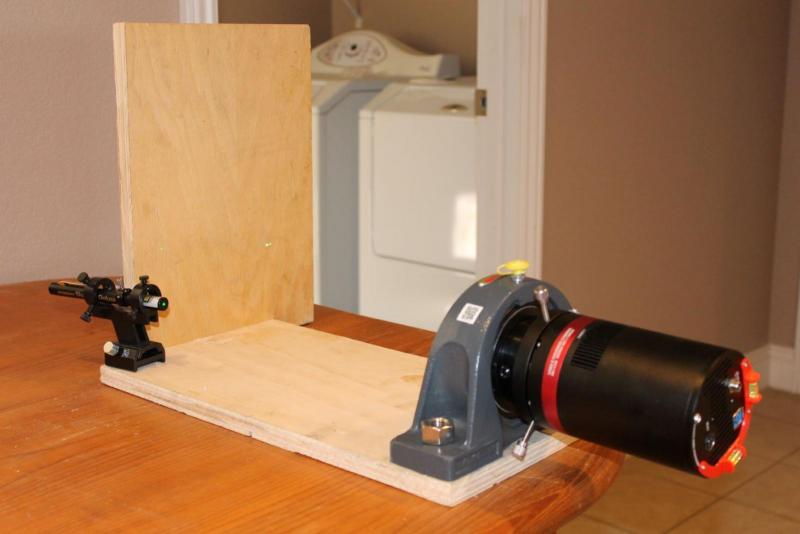 I have not yet imaged with my new QHY600M camera due to lots of reasons including many cloudy and smoky skies. I tested my QHY600M for tilt with my new collimation rig and I cannot see evidence of tilt. Hopefully I won't see any tilts during my first light.

The last three pictures at my web site was from my old SXVR-M25C but it's the same principle as with any other cameras.
Have fun.
Peter