How do you do
What can I say. I ran out of templates (cycling in the Alps and no home printer).
I didn't find Uranus that evening (https://www.cloudyni...6th/?p=10518485) but luckily I found Mars.
Location: Alps
Date: Saturday 19 Sep 2020
Time: 21:15--21:30 UT, CM=349 degrees
Seeing: 3/4, Transparency: 3/4, Altitude: +30 degrees, D=22"
Instrument: Borg 101ED, F=640mm, Takahashi 1.25" prism, Vixen Porta Mount, Mag: 216x (Tele Vue Nagler Zoom 3-6mm)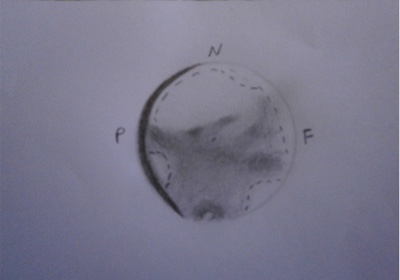 Edited by Magnetic Field, 20 September 2020 - 04:30 AM.