I am still trying to figure out how go get best results for my equipment... in the beginning I tried to keep gain low but learnt that high gain is good and with propper darks no problem. Just forgot to adpt the offset. Now the question is which offset matches which gain?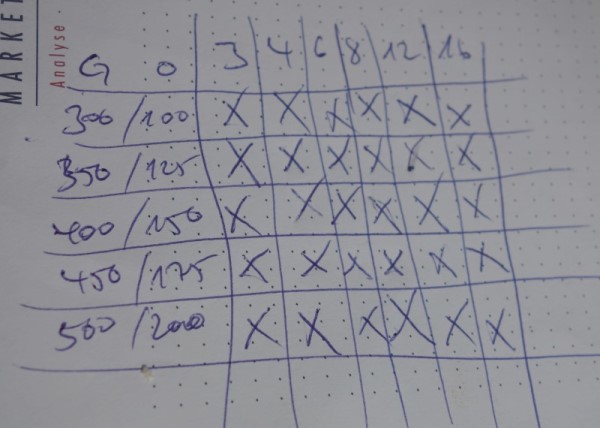 That is what I thought might be a good setting. Top row is exposure time in sec, left column ist gain / offset. Camera ASI224. I tested gain 500 with offset 190 and it seemed to be good. From that on I estimated the lower settings. I prepared all the darks this morning and will test asap.
Any comments?
CS.Oli
Edited by GazingOli, 20 September 2020 - 05:08 AM.