My first ever comet photo in my early days of astro photography back in the mid 1960's. A handed down Dacora 120 film camera captured this 10 minute (fixed mounted) time exposure of the Great Comet Ikeya Seki from South Australia on 30 October 1965, 3:45am (according to my log book).
All I have remaining is this fading contact print processed in my makeshift laundry darkroom at our family home back then. Film was Kodak Verichrome PAN 125 ASA ("chrome" but actually B&W panchromatic film). Developed in Kodak MQ developer.
Scanned and improved with judicious enhancement and colorization. The star trails are Corvus.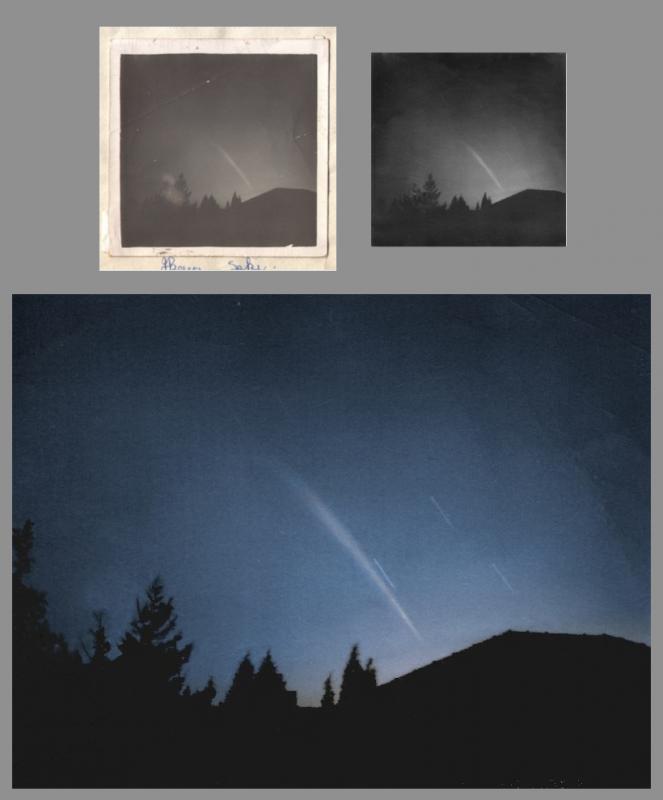 The humble Dacora 120 camera with a Subita f5.6 / 75mm Anastigmat lens (Cooke triplet)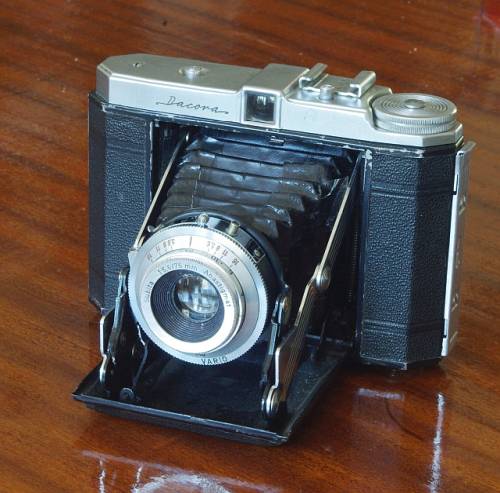 Martin
Edited by Marty0750, 21 September 2020 - 12:01 AM.