Okay, I know this is probably a stupid question, but I'm a beginner here, so please bear with me... I set up to take some narrowband shots of Melotte 15 last night. I started with a good, crisp Batinov mask focus and kept a nicely tight PHD2 guiding graph, then got the target framed. So far, so good, and a step forward for me.
I took a 300 second Ha sub frame which is attached here, roughly stretched and hugely compressed. Just checking, but the issue with this shot is that it is out of focus, right? Somehow, although I started with a perfect focus, I think my telescope got defocused during the workflow of star alignment and PHD2 calibration. I was about to refocus when the clouds moved in. Will be back out tonight, refocusing just before taking any subs, but please can you confirm that's the issue with this shot?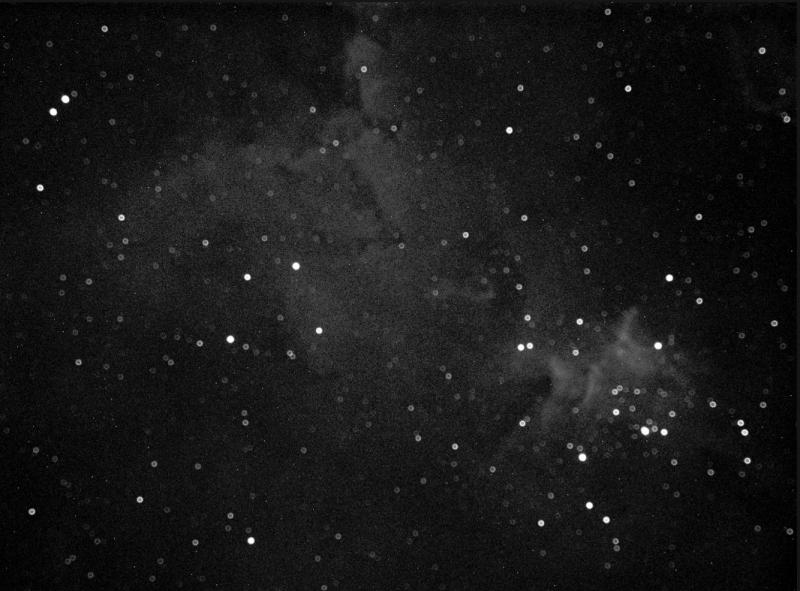 Edited by jezphil, 21 September 2020 - 03:37 AM.