Today I looked at https://www.meteoblu...orsports/seeing before doing my Jupiter and Saturn imaging.
When I looked at the website at about 6pm, it showed this picture.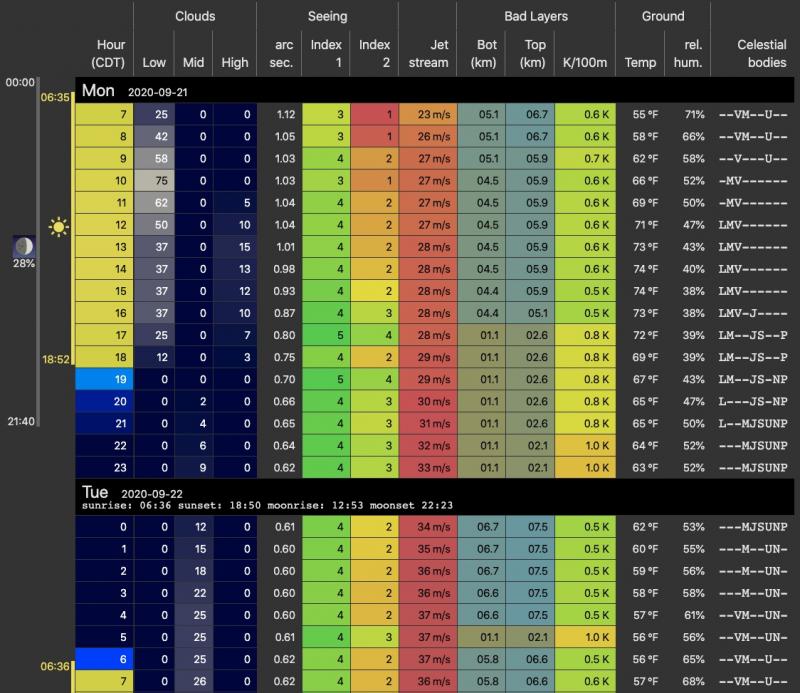 It looks at about 9pm, the seeing will be around 0.65 which is pretty good for Chicago.
However, during the imaging, I felt the image quality was not as good as I expected.
When I went back home and checked the website again at 10:30pm, the forecast became the following.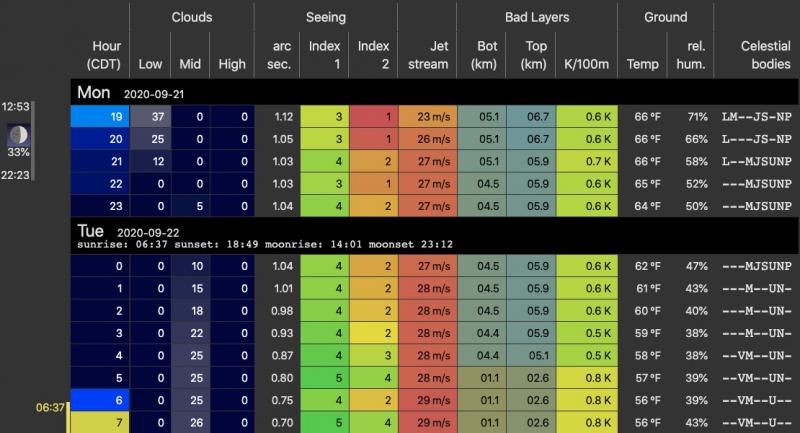 The seeing condition was actually 1.03 during my imaging 9-10pm.
It seems that the www.meteoblue.com is not a reliable resource to forecast seeing. What website is more reliable?
BTW, I felt very frustrated that I waited about a month in Chicago, but still cannot get a good seeing below 1.00. Is it possible to have good planet image when the seeing is a little bit above 1.00?