I had some good seeing at nightfall. So I went after quantity of targets vice dwelling on a single target. I even got my first Mercury with some discernible albedo features!
(Click for full size.)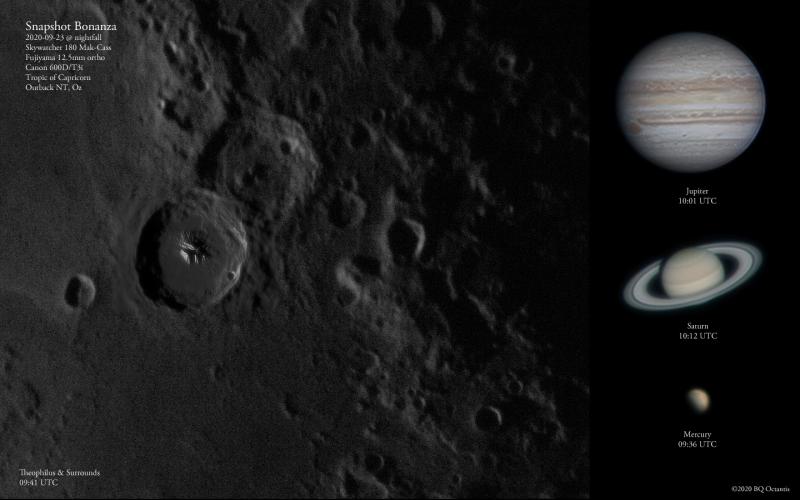 I may go back out and get a happy snap of Mars…if the seeing is still any good…
Cheers,
BQ
Edited by BQ Octantis, 23 September 2020 - 07:38 AM.