I have noticed when a very bright star in my field a pattern from the camera will show up. In the image the brightest stars in M45 have a pattern around the star. What causes this and how can it be avoided or fixed.
The equipment is WO FLT110 and ZWO ASI533MC. Image 63 subs of 180 seconds and 0 gain with only BackgroundNeutralization and AutomaticBackgroundExtraction.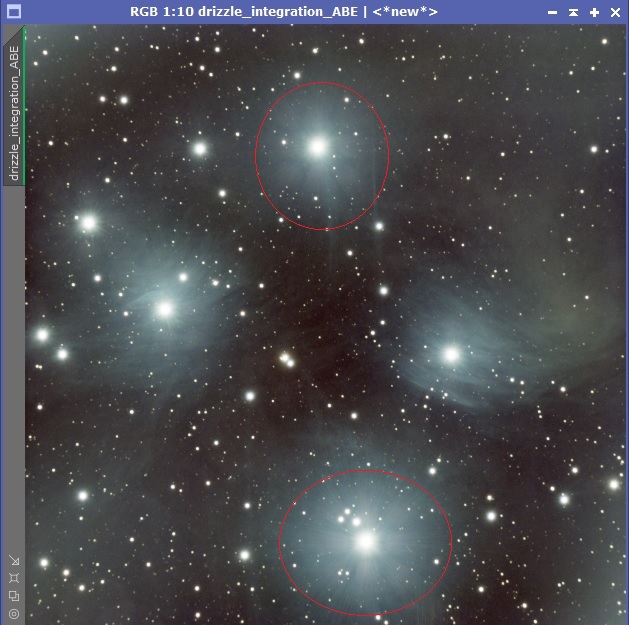 Edited by Rab722, 23 September 2020 - 04:52 PM.