G'day all,
I had a spell of excellent seeing at nightfall yesterday. I captured Mercury for the first time, and then worked my way across the sky to the Moon, Jupiter, and Saturn:
(Click for full size.)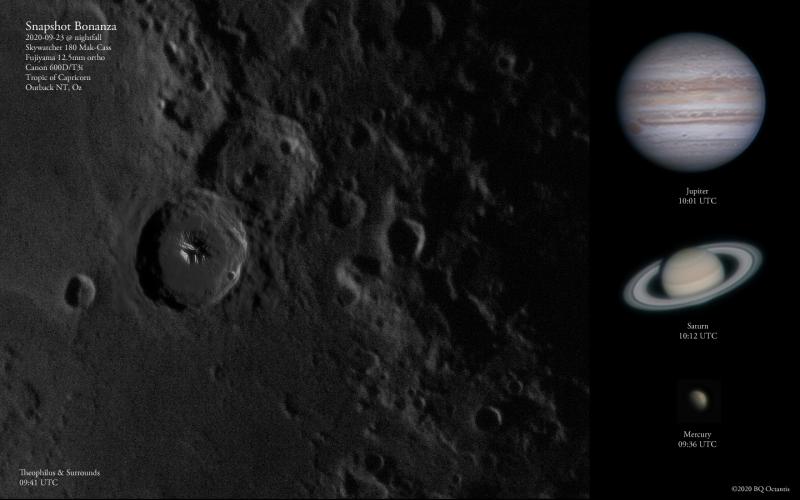 1024 frames ea. @ 1/30sec f/52 - f/58
So there's something I can do when the moon is obliterating the DSOs.

I think this layout will make for a nice page in my next astrobook…
Cheers,
BQ
Edited by BQ Octantis, 24 September 2020 - 02:48 AM.