…recorded at 1× zoom?

Hear me out!…
Let's say I'm doing a Live View capture of, say, Theophilus crater. At 5x zoom at f/58, it's quite the blow-up—indeed, the crater doesn't entirely fit on the 1024×680 crop. I want to make a high-res crop of the central uplift, but I also want to paste the image into a bigger context of the image. Something like this:
(Click.)
I can do a quick RAW capture for the full sensor image (like I did), but it's just a single frame—complete with poor SNR, exceptional shot noise, and impoverished acutance. But I'm also getting the full view in LiveView at 1×.
(Click.)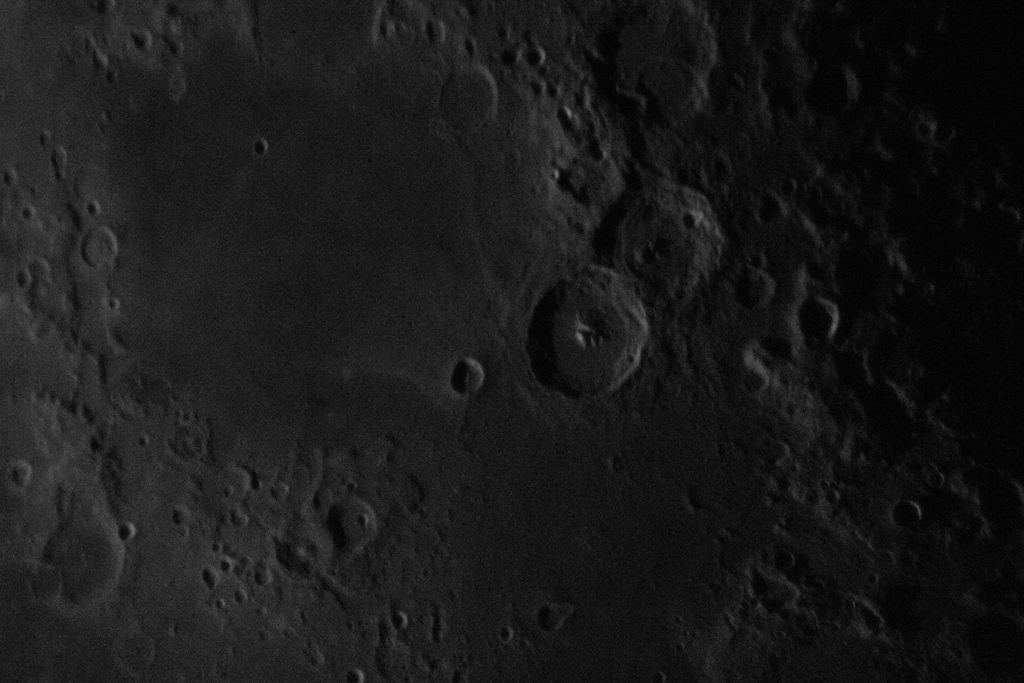 Can't I just to a Live View capture of that, too, and stack it? I mean, in the time it would take me to reconfigure for intervalometer capture and shoot the required 100+ RAWs (with delays in between for the mirror slap to settle), I could get several 3-minute .mp4s comprised of 2000 frames each. Has anyone tried Live View capture at 1×?
Would I lose my shooting license or Canon AP merit badge if I did?

BQ
P.S. It didn't dawn on me to try last night. And it's clouds for the foreseeable future…
Edited by BQ Octantis, 24 September 2020 - 07:19 AM.