Hi everyone, after a month of some cloudy skies and busy nights of homework, I finally got out to try taking a picture of Andromeda again. My first time I was proud of, but I got some good criticism about my focusing and noise issues, so I did my best to correct them!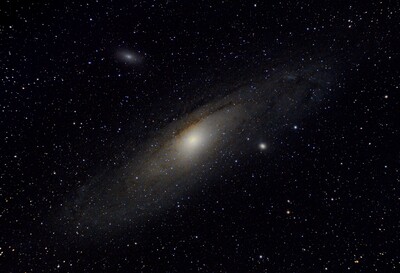 There are some noise issues still there, and I wish I got more colour of it but overall I'm much happier with this outcome than my last one. If anyone has any feedback they could give, I'd really appreciate it, thank you!
163 Light frames at 60 seconds each
30 Darks
30 Flats
30 Bias
And again used Siril to process the image.