Finally caught a break in the clouds on 23rd September. The GRS was in view during sunset, so it was a bit of a rush to align, collimate etc. and grab some frames before putting the kids to bed.
This produced the first image, which is a de-rotation of 4 x 2min data captures.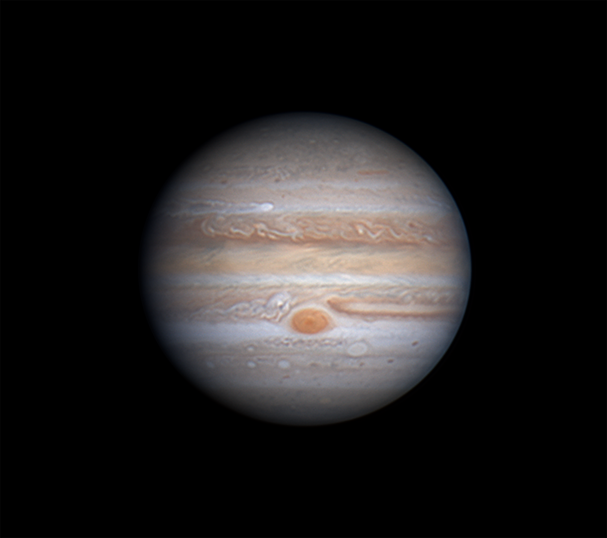 The skies remained clear for a while at least, allowing me to capture some more data and produce the second image. This is a de-rotation of 5 x 2min data captures and shows the trail of "chaos" the recent outbreak in the North Tropical Zone (NTrZ) is leaving behind it, which appears to be impacting the mighty north equatorial belt (NEB) itself. It looks somewhat like a comet streaking through Jupiter's atmosphere!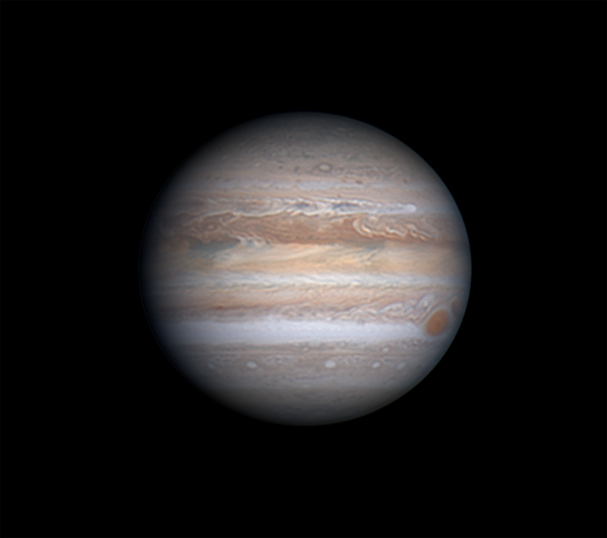 C11, ASI290MC, PowerMate 2x, ZWO ADC, UV/IR cut filter.
I was very much hoping the clear skies would hold and I might finally be able to image Mars, but alas clouds arrived to spoil the party. So the long wait with Mars this year continues.
Thanks for looking.