Greetings all! I am just posting that my StarSeeker IV mounts and MakCass 150mm finally came in from Orion. Thus Mak and Frac are official! I spent the evening getting the mounts, ED80 and Mak150, finderscopes, etc. unboxed, mounted, aligned, and, for the Mak, insulated with refectix. I then spent the early morning (2am to 6 am) getting my first observatins as I learned the SSIV controller.
Perfectly clear night here at 6040 ft/1839 m, it was amazing. I was able to see M31, M45, M42, Hyades, Beehive, Christmas Tree, Bode's Nebula, a bunch of various clusters, some double stars (like splitting Castor), and of course Mars and Venus. The latter were without planet filters (still boxed up), so planets were just very bright objects, but no CA in either scope (as was to be expected). Definitely a jump up from our "Galileo" Best Buy telescope...but as mentioned in another post that (along with NEOWISE and the current 'stay at home' situation) got me back into astronomy, so was actually a very good gift to the family.
Here is a photo taken in the morning as dawn comes, I title this photo "First Light" (for the dual meanings):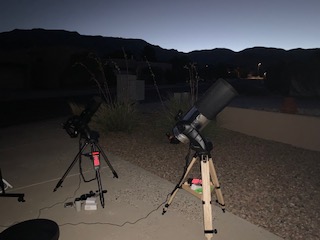 Happy to report, all equipment came in good shape, collimation was excellent in both scopes (airy disks centered, note: saw a bunch (5+) rings with Mak) even with diagonals in (so those are collimated to)).
Also, I used a RACI diagonal with the ED80, I only saw the line from the Amici prism when I was way out focus at 150x on bright stars and Venus (like when doing collimation check). So reports of Amici lines making RACI diagonals problematic for stars or planets are overblown, for me it works fine (no line even at 150x in focus) in my ED80 (which is good bc that is my terrestrial scope as well). Now, that being said, in my Mak, which is going to be used for 300x+ (and not generally intended for terrestrial unless I want to see the people riding in the tram up Sandia peak), I used a dielectric twist-tight star diagonal.
Lots of boxes to unpack when starting a hobby from scratch...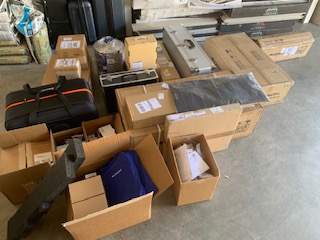 Mounts both worked well, and it was easy to put the SSIV on the Berlebach 212 tripod (for the Mak). Note: I had to manually move the bottom Az plate on the mount going on the Berlebach to get it lubed as it was really stiff (so couldn't move it manually without the base plate moving as well), but once I did that, I was able to move it manually and with controller and base plate stays fixed to the Berlebach even with just the one 3/8-16 center bolt used. Here are some photos from setting up the mounts.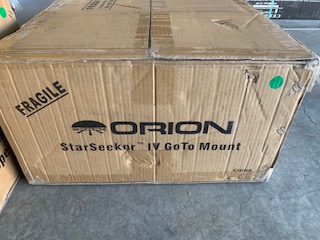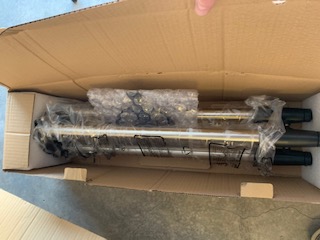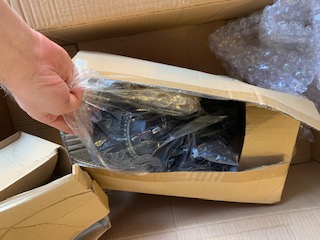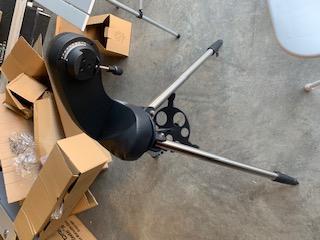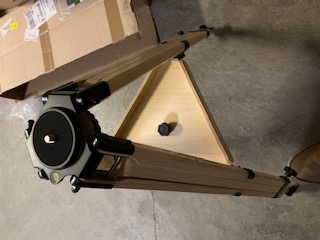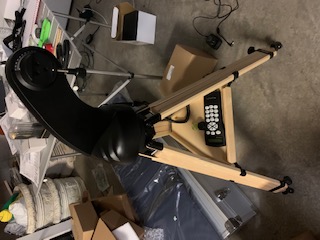 After upgrading the focuser to a GSO dual speed, I put the ED80 on first and got it aligned...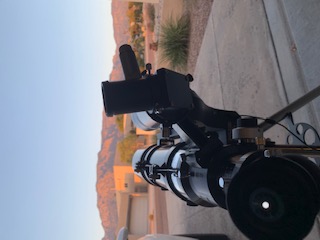 Here is the Mak getting unboxed and getting its "fall/winter" coat on.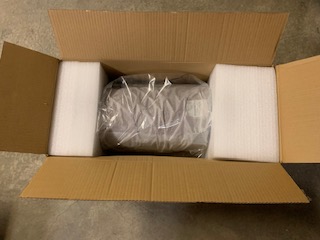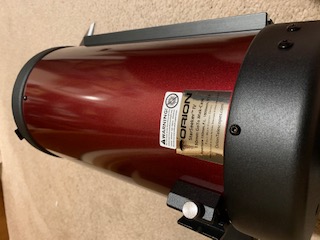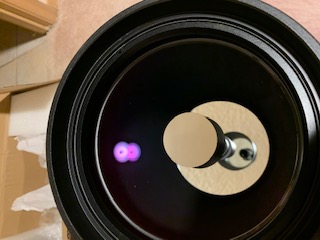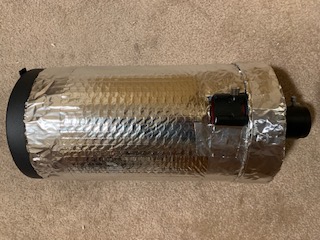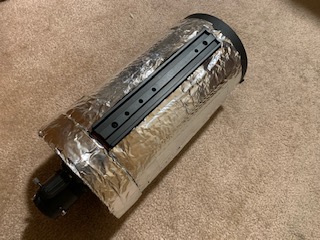 In another thread, someone asked if the SSIV MakCass 150mm (red paint version) had SCT threads like the separately sold OTA (grey one). I never saw an answer provided on CN (as I had that question as well). Answer is YES. The SSIV MakCass 150mm uses an SCT threaded 2" visual back. Here it is with the SCT threaded Antares 0.63 FR installed.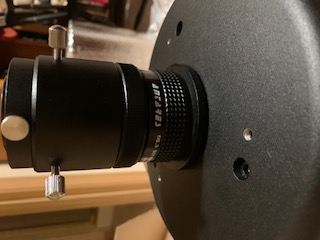 Mak and Frac all set-up and heading outside...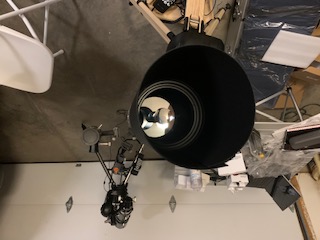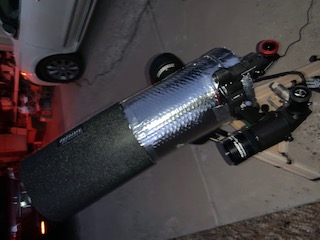 I have to admit I was worried after reading many threads about damage, collimation issues, wobbly focusers, mount issues, etc. ( I even purchased a Hotech collimator if changing focusers did something to the ED80). I count myself lucky, and happy, on this First Night and First Light. I am back into the hobby!
Clear Skies!
ABQJeff
Note 1: I will be posting some ED80 specific lessons learned in the refractor forum.
Note 2: Moderator since this covers not just the Mak, but also the SSIV, and a little on the ED80, if you feel it should be under "equipment" in general that is fine. I put it here because of the specific visual back SCT thread question that I hadn't seen answered.