After reading up about the Todmorden piers, I decided that something like that would definitely make imaging a little easier, especially if I can leave the mount out full-time (covered, of course). So this past week I set about procuring the materials, and then spent this weekend putting it all together. I ended up putting half a cinder block in the footer, since I bought one in case I wanted the pier higher than ~32". I used about 125lbs of instant-set concrete, and a 16" square, 2" thick paver, with the base and two cinderblocks tied together via J-bolts and 1/2" stainless bolts.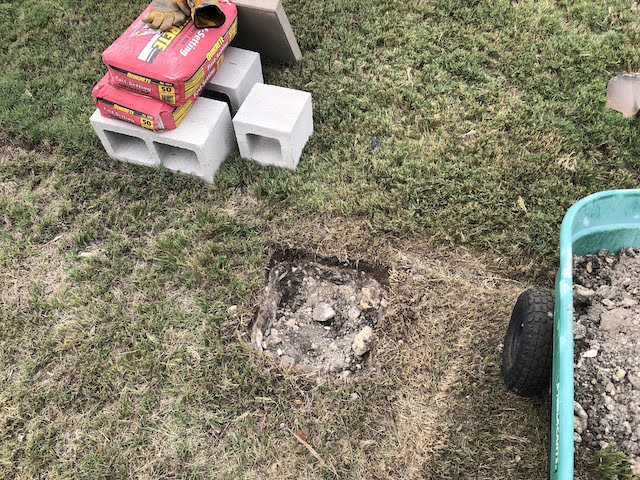 Footer hole dug, with 2" of gravel for drainage in the bottom.
I used a transfer punch to mark the locations of the holes.