Epilogue
This is a follow up to this thread I started in 2015, which is now archived: https://www.cloudyni...ed-observatory/. I've just replaced my 15 foot Technical Innovations ProDome with an Ash Dome. Here are some photos of the removal of the old dome and the "raising" of the new one: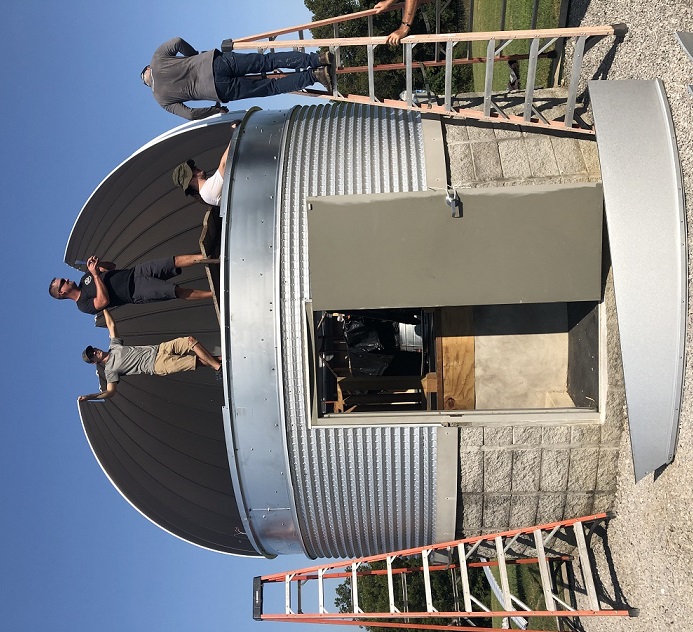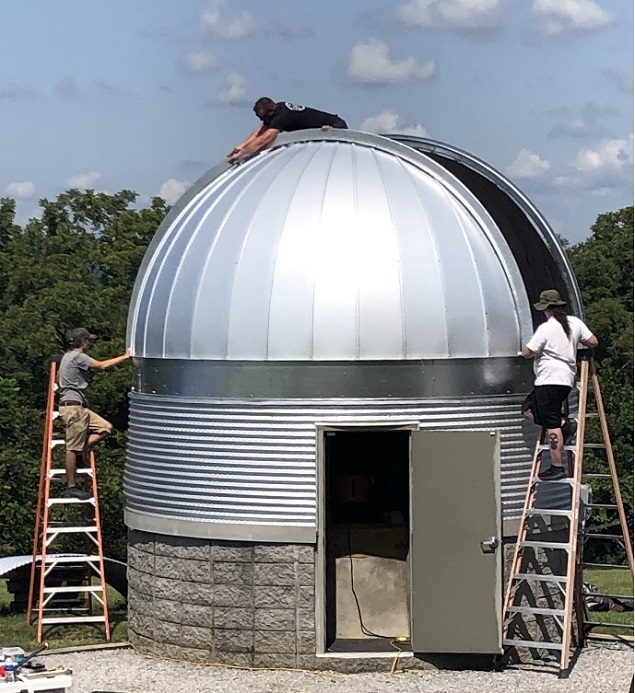 In late summer of 2019, the shutter opening of my five year old PD15 began to sag noticeably, despite the efforts I'd made to prevent this that are outlined in the earlier linked thread. This caused the shutter to get out of alignment as it opened and closed. It regularly began to "jump" over the raised fiberglass fins on top of the dome and get stuck in an open position. It took a huge amount of effort with an extendable pole to push the shutter back into place each time it jumped its tracks like that. There was one time last October when I wasn't sure I was going to be able to get the dome closed at all, and bad weather was on the way. I spent many months brainstorming possible solutions and ultimately decided I wanted to spend my free time observing and imaging rather than troubleshooting a wonky and poorly designed observatory. I also wasn't willing to just live with the risk of all my gear getting exposed to rain by a stuck shutter.
Dave Miller of Observatory Solutions oversaw the installation and worked with Riley Brannen at Ash to come up with an observatory wall design that allows the 14.5 foot Ash Dome to fit properly on my existing masonry foundation, which had been built for the slightly larger PD15. My experience with Ash and Observatory Solutions has been wonderful so far. I'll wait several months before posting my impressions of my new Ash Dome here so I can speak from meaningful experience rather than first impressions. But so far, so good!
It's hard to believe something so expensive could fail so profoundly in five short years. Based on my disappointing experience, I can't in good conscience recommend the 15 foot domes from Technical Innovations to anyone.
Edited by eastwd, 27 September 2020 - 10:36 PM.