Just two weeks from opposition and we still aren't getting great seeing in Canberra but at least the wintry rain has backed off, and the seeing did improve a bit last night, so it was worth swapping the colour camera (462MC) for the mono camera (290MM). Mars here is seen with a much reduced polar cap, with clouds over the Tharsis Mountains, while Olympus - apparently unclouded from my inspection of the blue channel - glimmers at the terminator.
Regards
Mark
Edit: Corrected the image. I had entered the wrong date (29 Sept) in my spreadsheet and calculated 14 days to opposition - the date of capture was the 27 Sep, 16 days to opposition.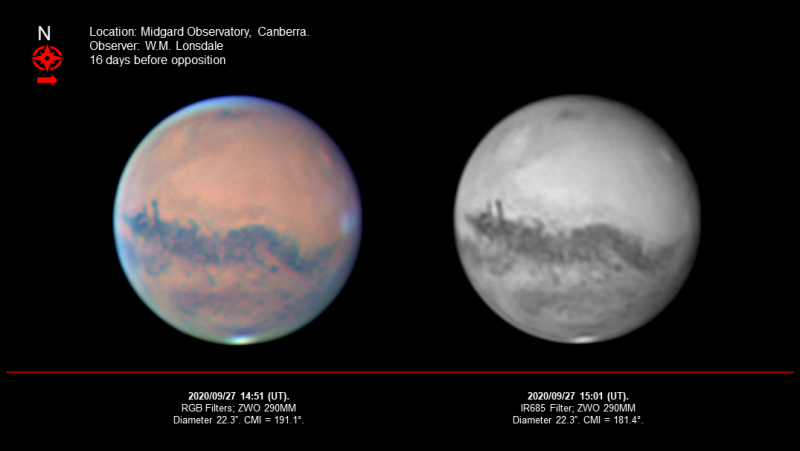 Edited by Lacaille, 28 September 2020 - 01:09 AM.