I am up to maybe a dozen evenings out, only a small number of them where the clouds let me get much, only two where I made it to morning. I am even further from understanding enough of Pixinsight.

But I'm starting to get things that look like what I expect them to.



This was taken 9/22 and 9/26, with 332 total exposures of 60 seconds each, with an unmodified Sony A7Riv and a 400/2.8 lens with a 1.4x teleconverter (making it F4). I know teleconverter use is rare but this framed it nicely and gave me 1.3" per pixel which is probably optimistic that I got anywhere near good enough seeing to use it, but hope springs eternal. It was guided with a 60mm guide scope, and captured with N.I.N.A and processed in Pixinsight with touchup in Photoshop.

Any and all criticism solicited -- too saturated, not enough, color, stars (too many, too few -- I reduced them a bit). More subs, shorter, longer. Whatever.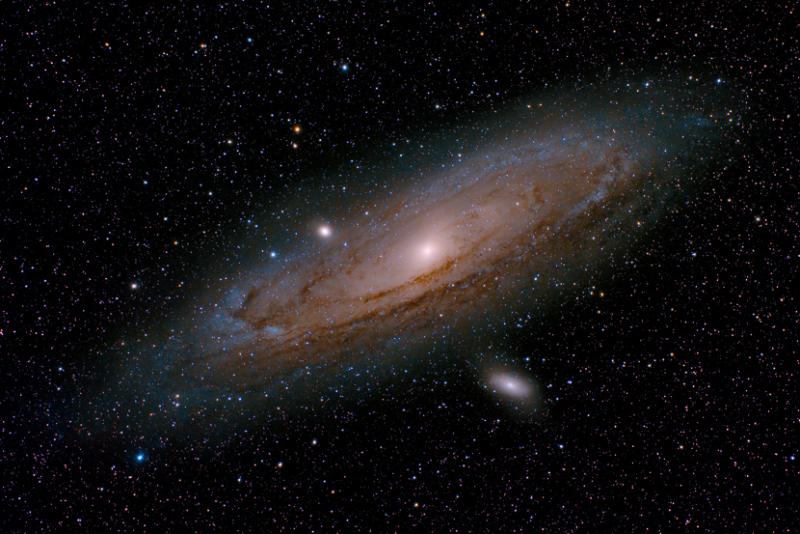 This is a full resolution copy: https://www.captivep...31_PI_Final.jpg
Thanks in advance for any criticism.
Linwood