Here's a 45 minute capture of Io transiting and leaving a shadow on Jupiter last night, along with a derotation of the same source images. Amusingly, there's a fake streak where the shadow of Io is in the originals, even though winjupos recognised the moon and its shadow.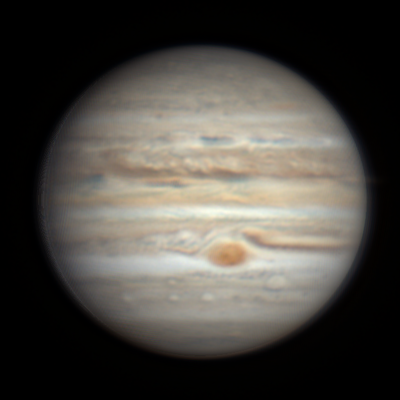 More to come in a separate post since I did a full journey of all the night planets again.
Edited by Ittaku, 29 September 2020 - 12:09 AM.