Or at least that's what I see in this portion of the Soul Nebula. This was taken in mid-September from my backyard in the SF Bay Area, between bouts of wildfire smoke that made imaging impossible. This is 36.2 hours of data (73x600 Ha, 72x600 Oiii, 72x600 Sii), taken with a TEC 140 and SX-694 mono camera with 3nm Astrodon filters on a Takahashi EM-200 mount.
Full details available at Astrobin: https://www.astrobin.com/7jdi46/0/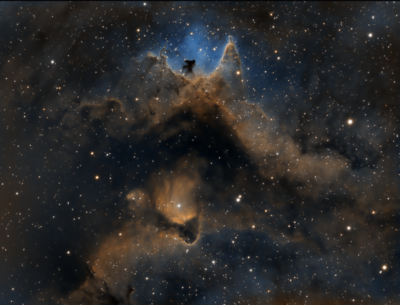 Edited by Adlanphere, 30 September 2020 - 09:51 PM.