I'm in the process of learning Pixinsight, been doing a lot of reading, watching a lot of youtube, but I'm having an issue I just can't find a solution to. I'm trying to combine separate RGB monochrome images of the Iris Nebula together using the LRGBCombine tool in PI and am getting horrible results. For some reason the R channel shows up with a lot lower intensity than the G and B channels even though the image data appears to be rather equal for all of them. Here is the image and histogram with a simple equal mid-tone stretch.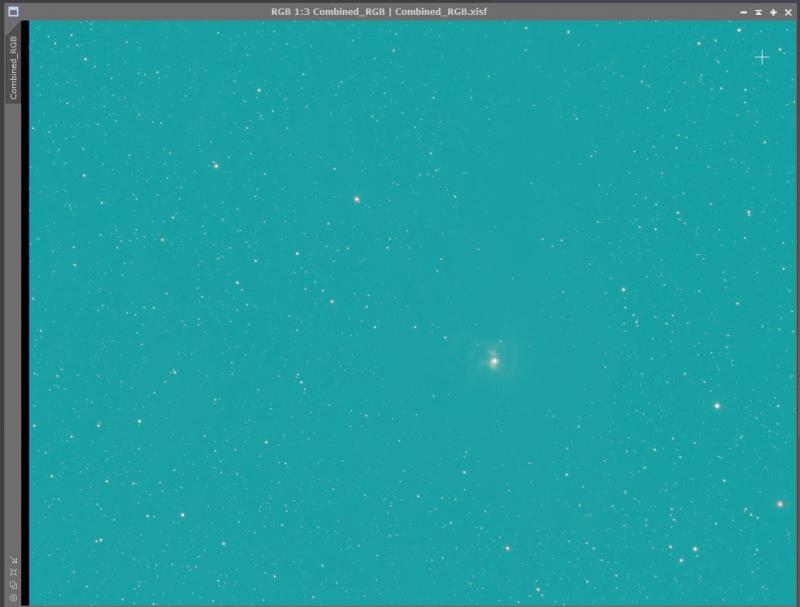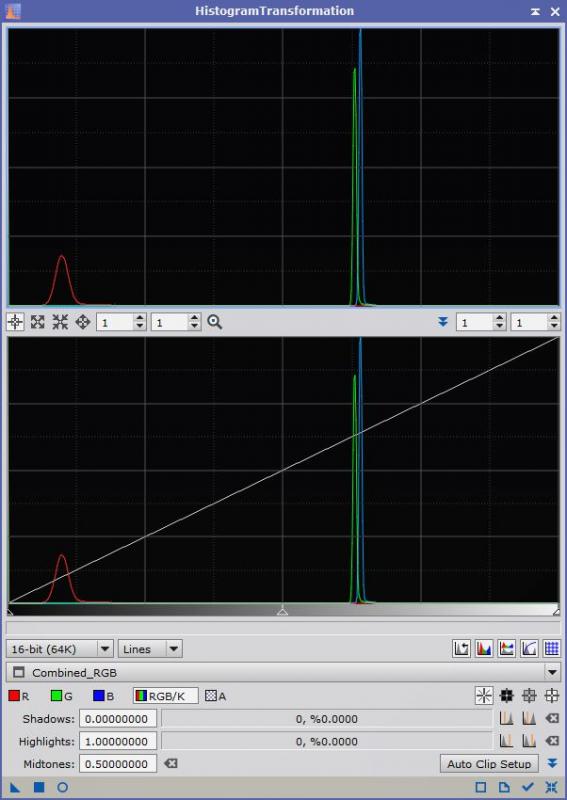 All of the channel weights are equal for the LRGBCombination tool and I tried doing BackgroundNeutralization and that just makes everything rainbow colored. I looked through a number of references on this process and they all assume the three channels will come out relatively equal in intensity. What could be causing this and how do I fix it?
HW is a QSI 683-WSG, Astrodon LRGB filters, number of exposures (56) and duration of exposures (300 sec) are all the same for all 3 images.
Edited by TopherTheME, 30 September 2020 - 10:23 PM.