G'day all,
It's a 'tween clouds couple of days, and the seeing prediction was excellent (5/5) for tonight's full moon. The jet stream was a tame 20 m/s, but I was skeptical with the 1-arcsecond limit prediction. Through the eyepiece at 300× seemed just ok, but the stack was excellent. I got good results with just a basic Photoshop Smart Sharpen to equalize the sharpness across the channels:
(Click for full size.)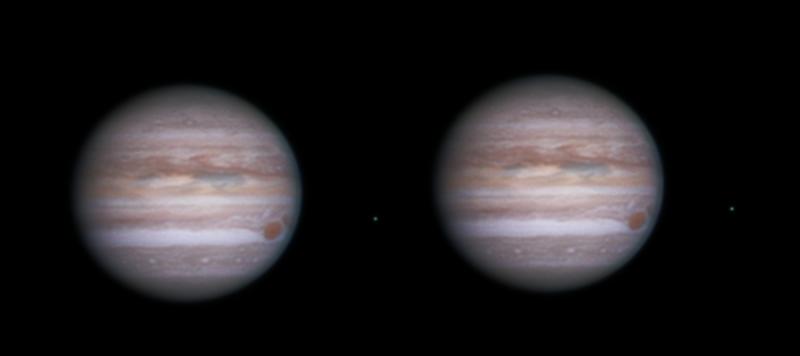 Jupiter & Europa 2020-10-01 09:39 UTC
Skywatcher 180 Mak, Fujiyama 12.5mm ortho, Canon 600D/T3i
If he were still with us, Ferret would be proud…
Cheers,
BQ
Edited by BQ Octantis, 01 October 2020 - 07:54 AM.