Hi guys,
I really need your help. Literally, 20m ago, I was thrilled picking my brand new 304/1500 Dobson out of the delivery truck. It's still packed just beside me as I write this. I started by checking the eyepiece I ordered along with it (an APM XWA 20mm) and, removing the lids from what seemed an untouched eyepiece I just saw something that alarmed me.
As you might see bellow the bottom lens has a circle, of what seems to be condensation in it. So... what should I do now? Should I send it back to Astroshop or try to clean it myself? And, if so, HOW should I try to clean it?
Thanks for any help.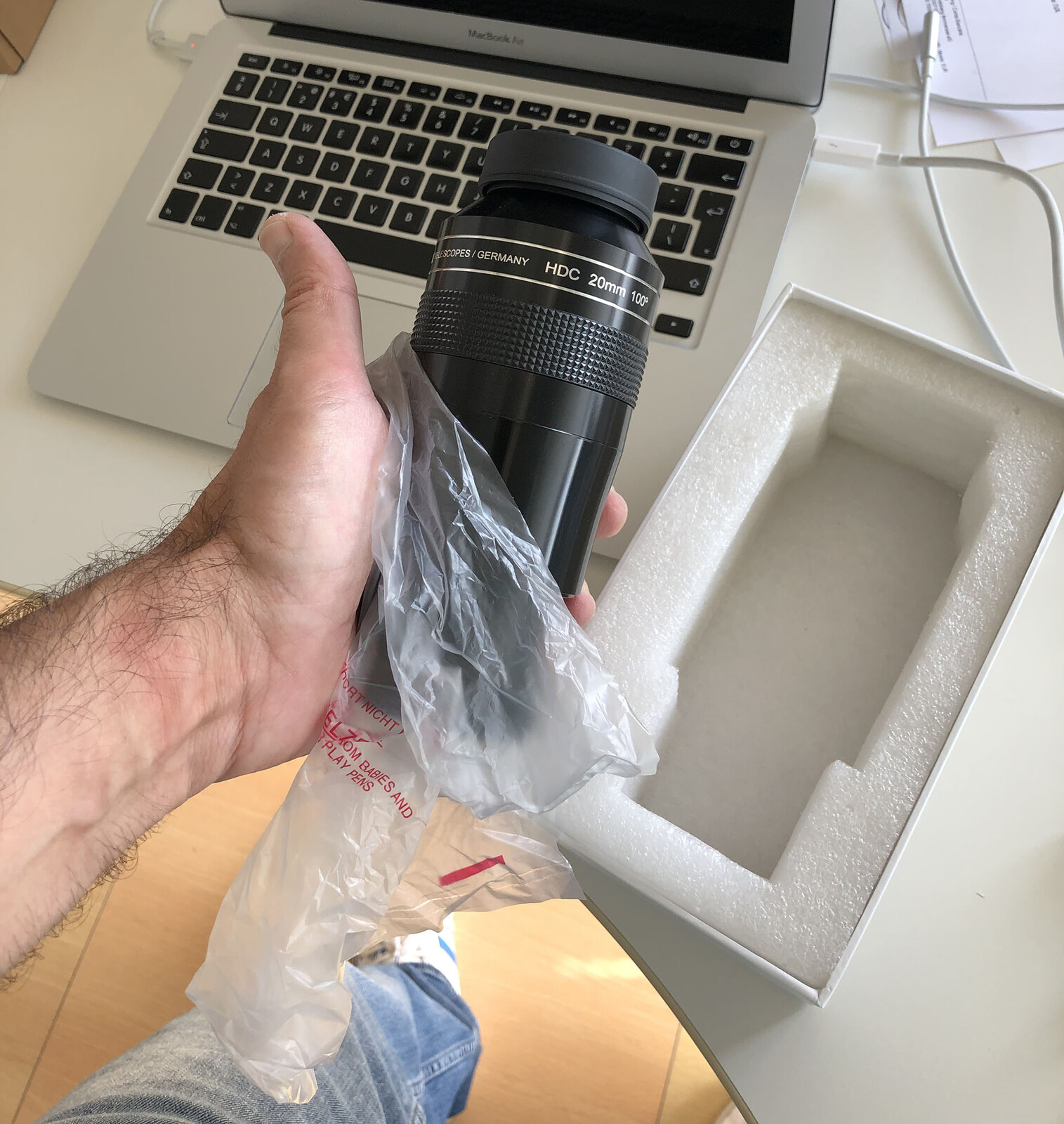 The packaging and the lens, seemed fine, although its a plain white, unbranded box. It was absolutely clean, dust and scratch free.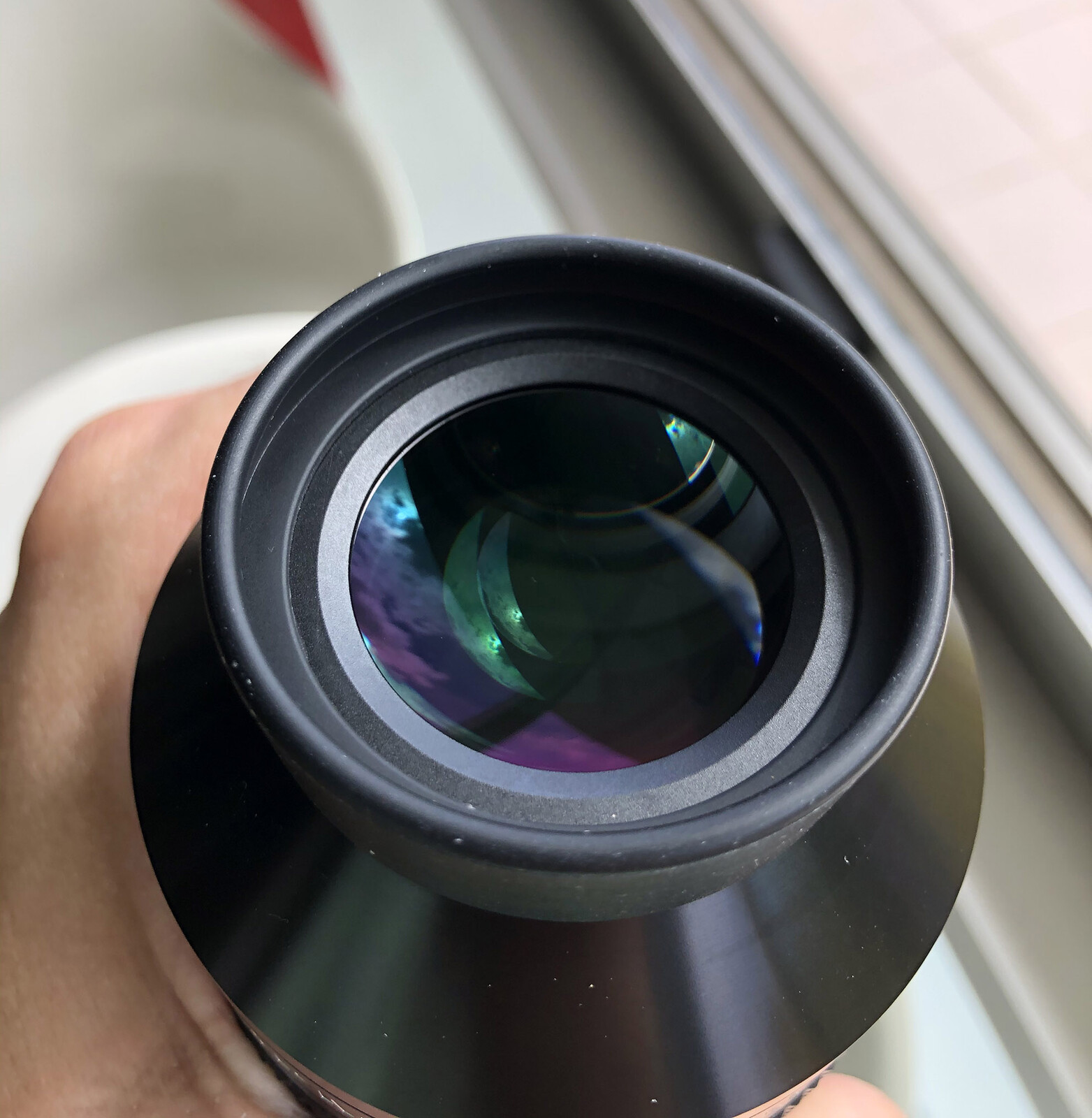 The top lens is absolutely clean also.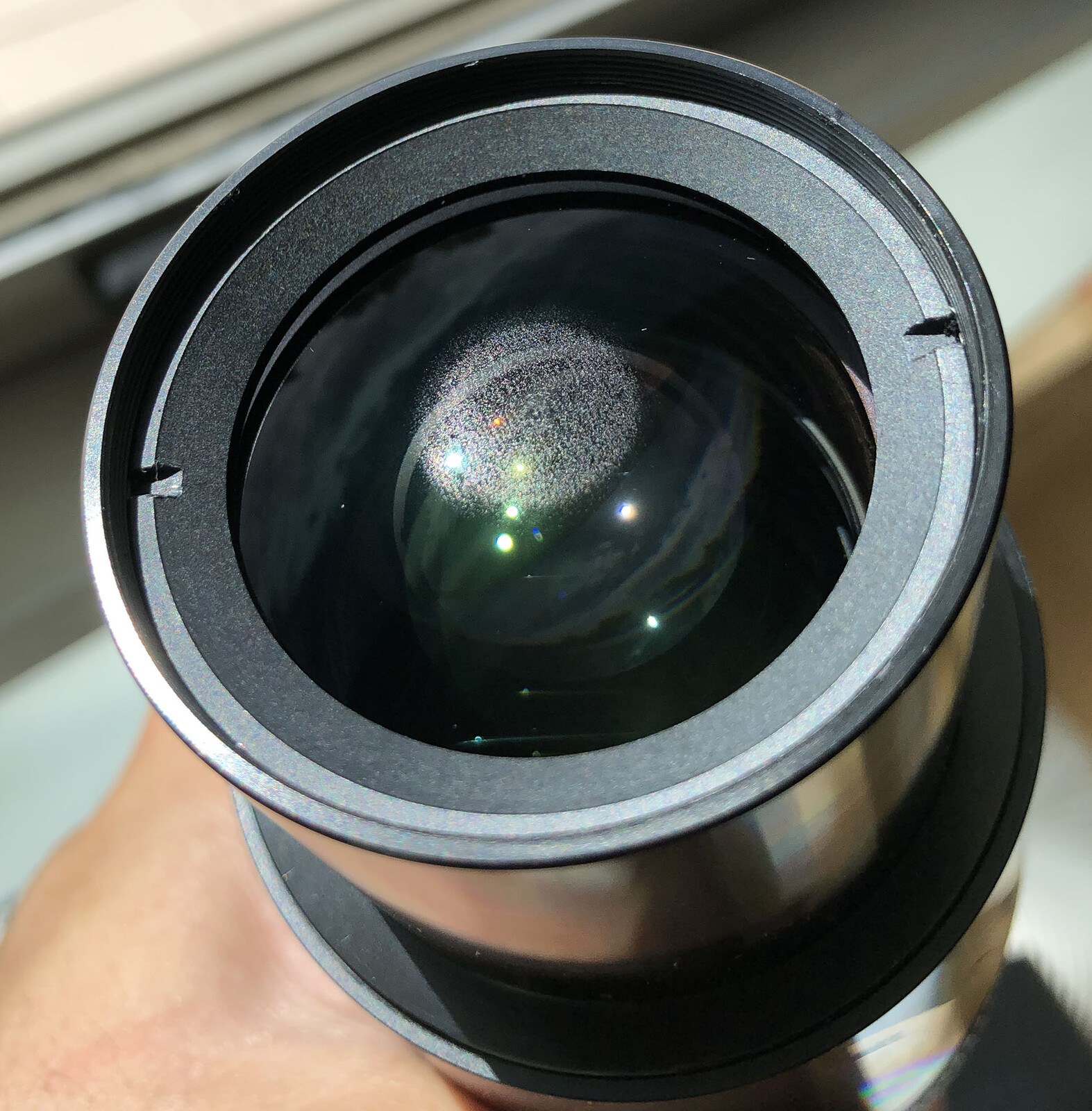 This is the problem.
Edited by iMskywalker, 01 October 2020 - 06:45 AM.