I ran into a surprising issue last night an was hoping someone here has some insight. Here's a rundown of the gear I was using:
Nikon D3100
AT72ED + ATR8 0.8x/FF
3D printed Bahtinov mask
In the past when shooting the moon with my old scope (Orion 100mm F6) I would just zoom in via live view on a heavily cratered region and adjust the fine focus until sharp and start shooting. Last night using the setup detailed above however, I was not able to use live view to focus as the image on screen was fully blown out (assuming this could be that faster f ratio of the new setup?). To my knowledge there is no way to adjust the live view exposure on the D3100. So instead I used a Bahtinov mask to focus on Altair, panned over to the moon, and starting clicking away. Since I used a mask I didn't even bother to check the focus of the images before loading them into pipp and As!3, but I was definitely surprised when the stacked image (and individual frames) were a fuzzy blobs. I checked all through all the individual frames and surely enough they are all out of focus. I am sure my focus did slip during imaging as focuser was securely locked down. Images attached. Any ideas would be appreciated!
Bahtinov mask focus check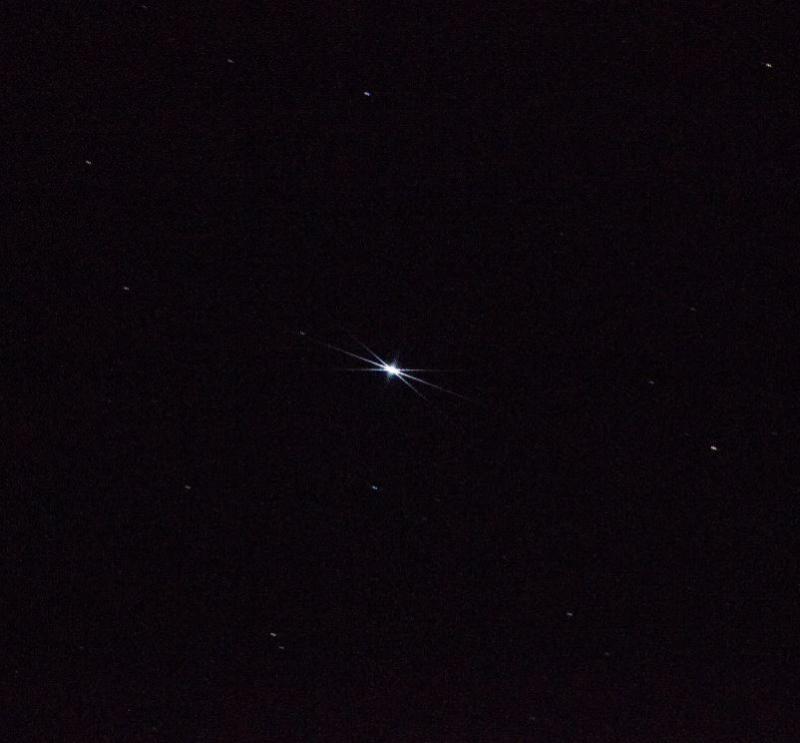 Single Frame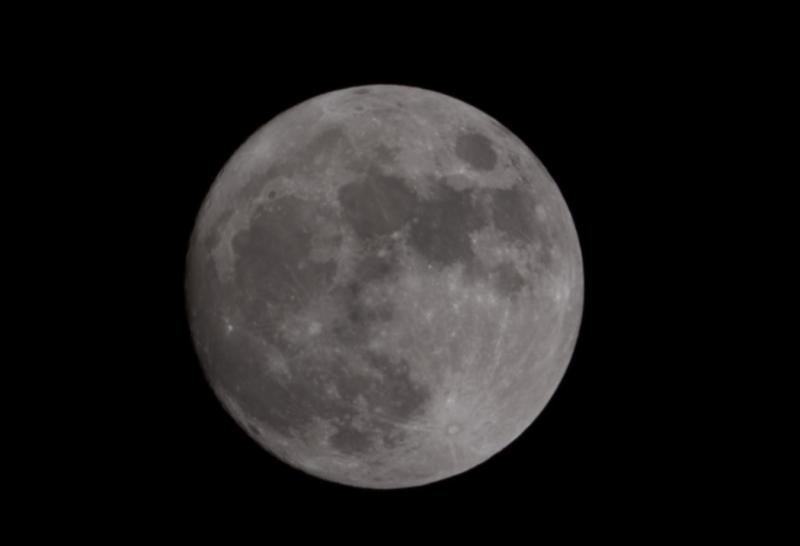 Stacked and edited