Hi all,
since there is not much info about the Agema Optics Refractors, I wanted to share my experiences of the Agema 130SD Apo.
One info first, you may call it disclaimer: I work for astroshop.eu and the Agema 130SD is our presentator, which I loaned for testing some weeks ago. I will use it on for the Mars opposition and will put it back afterwards to our showroom.
This review is based on my personal opinion, though. As a long term visual observer and refractor fan (also a severe case of takitis

) I think and hope I can provide some useful information. And a comparison of the Agema, a TOA-130 and a FC-100DZ. But more on this later.
Mechanics
As to be expected of such a high end telescope, the mechanics, fits and finish are top notch. I have nothing to complain here. Expect the unusual finder scope holder, which is its own system. But this is no show stopper imho. The focuser is smooth and has no shifting or backlash. Works as expected and at Feather Touch level, at least for visual applications.
The retractable dew cap has no locking screws, but holds its position without problems.
The whole scope weights 10,5kg with rings and dovetail, plus mirror diagonal and a heavier eyepieces (Nagler 31) it is around 12kg. I used a iOptron CEM-60, which worked out fine, my own AZMount Pro was an edge case while focussing, but worked, too.
Optics
We did a bench test with our Agema 130SD samples at our astrohop workshop and none of the three scopes are below a strehl of 0,97, measured at 532nm green light. Our tester did not find any other pronounced optical flaws and stated the optics a high quality overall. I did not perform the testing myself but I have no reason to doubt these figures after observing with my sample of the 130SD.
As you may know, the Agema is a fluorite doublet refractor, the fluorite element is the inner one, which can be easily seen with the green laser test. The laser beam disappears, when it goes through the fluorite lens.
My own star testing (3mm DeLite - 0,38mm EP and 2,5mm Nagler T6 - 0,31mm EP) showed a very similar star pattern inside and outside focus. I could not detect astigmatism or spherical aberrations with my star testing skills.
The star (Vega and Atair) remained white in focus, a little inside and outside focus the diffraction rings showed a hue of color at these very high magnifications. A little hue more colour, than I see in my Tak FC-100DZ at this stars and exit pupils using the Delite and the Nagler. Since both scopes are f/8 this is comparable imho. At exit pupils down to 0,5mm I did not see any color, even outside focus.
For the record I used a Baader BBHS 2" mirror diagonal, not straight through observing. For practical observing, there is no doubt that this optic is up to the task. At this price point, this has to be imho.
Observing
My main targets are deep sky objects, but since Mars, Jupiter and Saturn are good to observe currently, I did some sessions at these objects, too. The Moon (which I usually avoid as a deep sky guy

) also gave pleasant views of course.
The used eyepieces where : N31, Delos 17,3/10/8/6/4,5/3,5 Delite 3 and Nagler T6 2,5 and a Baader BBHS 2" mirror diagonal.
Star Clusters
Open clusters are perfect targets for such refractors. I am used too the view of my FC-100DZ and the presentation in contrast of the Agema 130SD was equal. Pinpoint stars from edge to edge and a dark and uniform background. The difference in resolution was obvious between the 100mm and the 130mm, a bit more than I expected. M13 could be resolved near to the center at 297x (Delos 3,5mm), the 100mm just resolves a third of the "way in" to the center.
The fainter M 71 showed its origin as a cluster best at 173x (Delos 6) with fine and different stars regarding brightness. One of my favorite clusters, NGC 7789 "the bowl of stars" in Cassiopeia, fits right in the FoV with the 31mm Nagler. A great view with the fine stars of the cluster and the pairs of brighter stars forming the bowl.
Double Stars
I observed the famous Albireo and epsilon Lyre. The colors of the two "Albireos" are very impressive in the 130mm and I could see no difference in the way of the colour presentation from the FC-100DZ. Epsilon Lyre was resolved (all four stars) with 130x (Delos 8) and showed a wide and black gap of the closer doubles at 231x (Delos 4,5).
I haven't put the Agema to the limit at double stars, this is still on my list. If anyone has a hint which double would be a good challenge, please let me know.
Planets/Moon
At good seeing, the views of the Moon especially but also the planets remained sharp up to maximum magnifications at 346x (Delite 3mm). I tested the moon also with the 2,5mm Nagler at 416x but there was no gain of details any more, which is obvious. Jupiter showed nice details, so did Saturn. The latter is always more difficult to me since there is less contrast between the bands and colours.
Mars was really impressive. I never saw a better Mars in any scope so far. Dark structures, a nearly pure white polar cap and pale white cloud structures. This as in particular great when I used a binoviewer from a friend which gave a magnification of 208x.
Comparison Agema 130SD and TOA-130
I visited a telescope meeting three weeks ago, located at 1200m above sea level in the bavarian forest, germany. The sky is quite dark there and we had two clear nights. One had bad seeing and we had to stop our comparison at 200x. Not a challenge for both scopes. We set both scopes close to each other and used the same diagonal (Baader BBHS) and eyepieces (Delos) for the test. Since both of us had the same gear here, we did not even have to switch the eyepieces. We just put in the same focal length and changed just the observers. On this first night, there was no real difference between the TOA and the Agema. Except for my impression, that the Agema had a bit more darker background than the TOA. Not much, but noticeable for me. The owner of the TOA was not sure at this. The second night, seeing was better and we tried to figure out and difference on Mars, but we did not find anything. Both scopes performed really well. As a further test, we compared both scope at daylight. The target was the top of a spruce tree, in particular some small shoots and needles. Including a tiny fly, which sat there for a while. At 297x (Agema) and 285x (TOA), again the 3,5mm Delos, we tried to figure out details which may be seen or seen not in the other scope. The results were quite equal again. I did favour the rendering of the details again in the Agema, as did another experienced observer. But there were also two votes for the TOA. To sum it up, we did not find a winner here, both are top notch telescopes.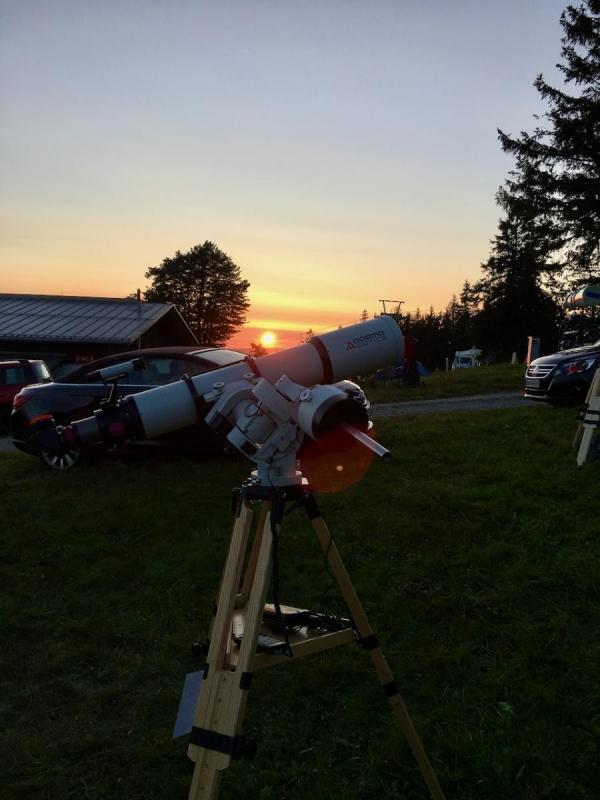 Summary
My personal opinion about the Agema, the company did a really good job with this scope. Optics and mechanics are really good. The comparison to the TOA-130, which is a proven performer, shows no downside of the Agema. At least for visual observations. Since there are no photographic accessories like flatteners or reducers right now, this test has to wait.
I think if somebody wants to have a top notch visual refractor, the Agema 130SD should be on the list. As a fluorite doublet, I would prefer it to the TOA for visual applications. I just wish the whole scope a little bit lighter, but on the other hand side, the whole system is quite robust.
I hope I could give some useful information for all people interested in this line of scopes and if anybody has questions, please feel free to to contact me or write in this thread. I have the scope still here to do some observing or to measure things etc.
Clear skies,
Uli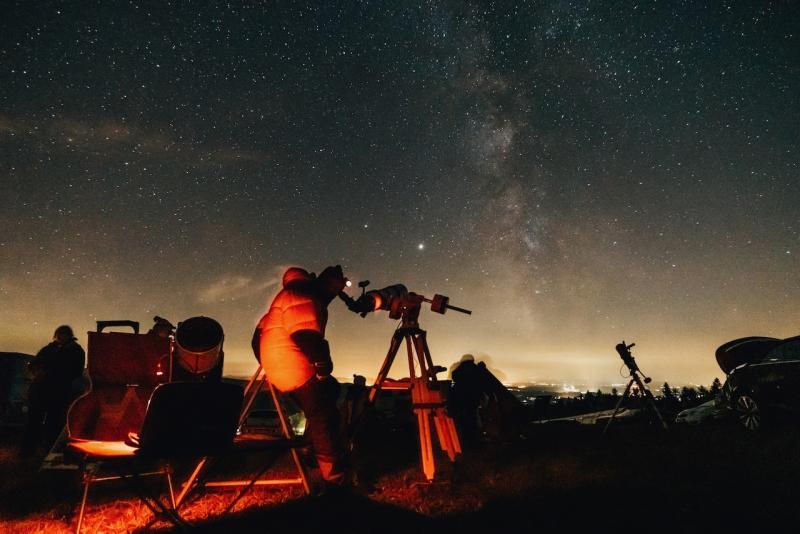 Edited by ullomat, 08 October 2020 - 05:15 AM.