I've reviewed Vic's pinned instructions and I'm a bit lost. Here's what I did today, my first time trying to collimate my new to me 8" firstlight dob:
1. Placed the new sbvony laser collimator into the 1.25" eyepiece holder
2. Found that the laser hit my hand when I placed it in front of the tube
3. Adjusted the secondary mirror until the laser dot was in the middle of the donut on the primary mirror
4. Went around to the back end of the scope to begin working on the primary mirror alignment and expected to see a red dot off target on the collimation tool in the eyepiece. Instead I saw this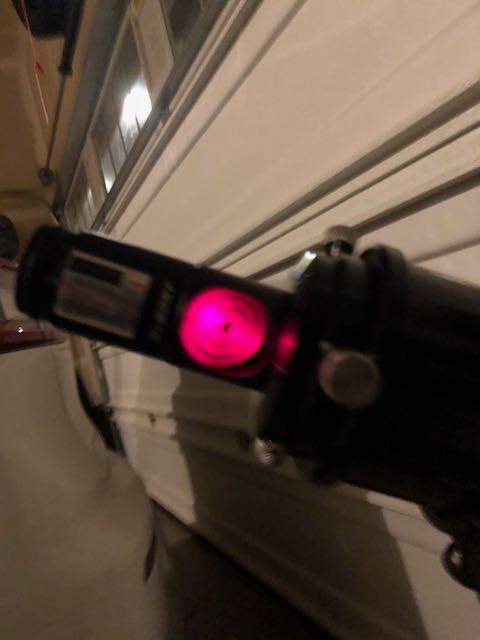 I tried adjusting the laser but it just shows all red on the target. What am I doing wrong? Thanks!