Got back to the dark site for a week, and had 5 clear and nearly smoke-free nights. And no bears came to knock my stuff over! Here's a 6-panel mosaic of the North America and Pelican nebulae, made with a modified Nikon D5300 attached to a Sharpstar 8" astrograph, each panel is 6 x 6 minutes. I'm still learning how to use the thing, mainly dealing with the ultra-critical focusing required at f/3.2. But I'm happy with this one. After running the lights and calibration files through DSS, I let PSCS6 do an automatic "photomerge", and it worked like a charm. Color me surprised. Anyway, here's the mosaic, greatly reduced in size and quality to post here (the full version is nearly 10000 px square). Comments and critique are welcome!
click for a bit bigger version: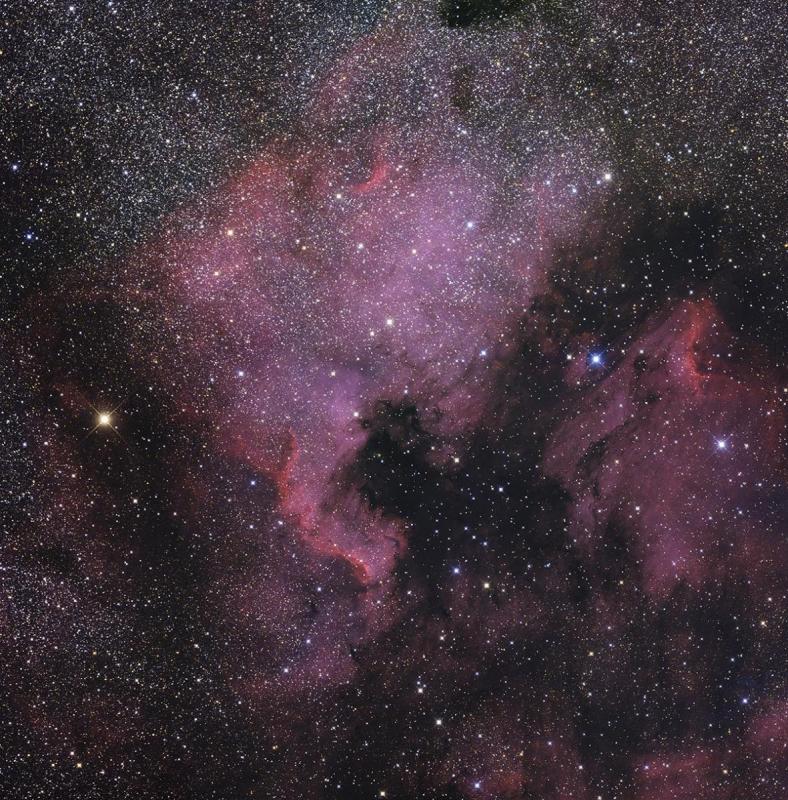 Steve
Edited by Steve OK, 19 October 2020 - 03:45 PM.