I've mucked around in astronomy on and off for 40-50 years. When I started I taught myself to use setting circles, but when they invented electronics I thought 'that's for me! no more trying to figure out sidereal time or changing J2000 RA/Dec to local coordinates.'
But now I find myself with multiple pre-electronics Celestrons so I'm making the effort to go back 40-50 years so I can use these telescopes as they were intended. I have a few questions.
So:
1. let's assume I can get the mount set up and correctly aligned on the NCP...
2. can I use the sidereal time app on my rotary dial phone, get the local sidereal time and set the meridian pointer and RA circle on my C8 to that time? Well I know I can, but is that the right way to do it? Here's a picture of the meridian pointer and RA circle: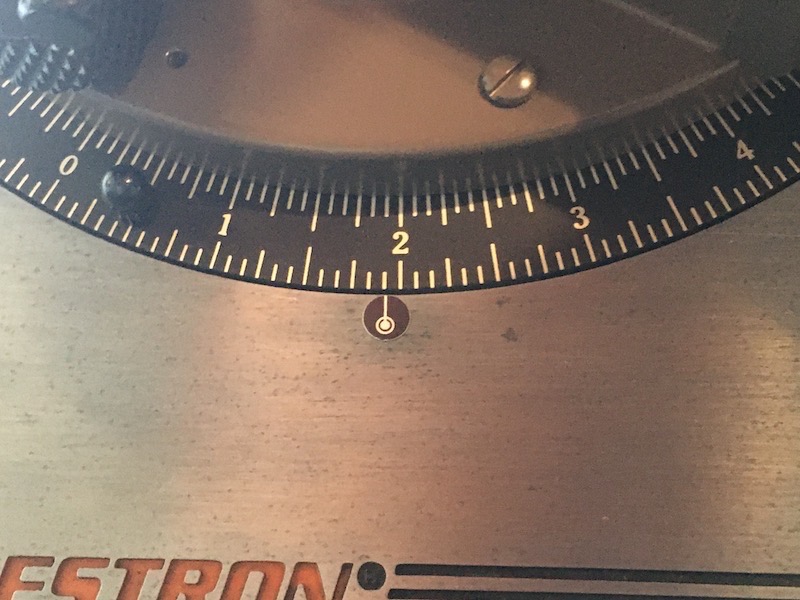 3. after doing that I should not touch the RA circle setting again that evening, right?
4. to go to an object simply (I love that word!) rotate the telescope in RA to the object RA (not using the meridian pointer, but the one on the base of the fork), and set the telescope Dec circle to the object Dec. The object should now be centered in the eyepiece, right?
Okay now as hard as it is to believe, it is possible that I may get the alignment on the NCP a bit off, so:
1. if my first object is something bright and easily identified, but it's not centered in the eyepiece, I do not want to alter the RA/Dec of the telescope since it is already set correctly for the object, right?
2. what I need to do is alter the NCP alignment of the wedge until the object is centered, right? My wedge does have fine adjustments for that...
And I think that's it, right?