IC 10 (UGC 192, PGC 1305, LBN 591 and others) is a dwarf, star-burst galaxy approximately 2.4 million light-years away in Cassiopeia. It is a member of the Local Group. This galaxy would be a lot brighter if it wasn't obscured by the dust in the plane of the Milky Way.

Luminance – 24x600s – 240 minutes – binned 1x1
RGB – 20:17:16x300s – 100:85:80 minutes each – binned 2x2

505 minutes total exposure – 8 hours 25 minutes

Imaged October 10th, 11th and 12th, 2020 from Dark Sky New Mexico at Rancho Hidalgo (Animas, New Mexico) with a SBIG STF-8300M on an Astro-Tech AT12RCT at f/8 2432mm.

LRGB - https://www.flickr.c...705756/sizes/l/

See my previous images:

2012 with an AT6RC (1368mm) from Mount Lemmon - https://www.flickr.c...wson/8100870308
2014 with an AT90EDT (603mm) from Missouri - https://www.flickr.c...son/15576892042
See the link(s) above because the attached image has been down-sampled.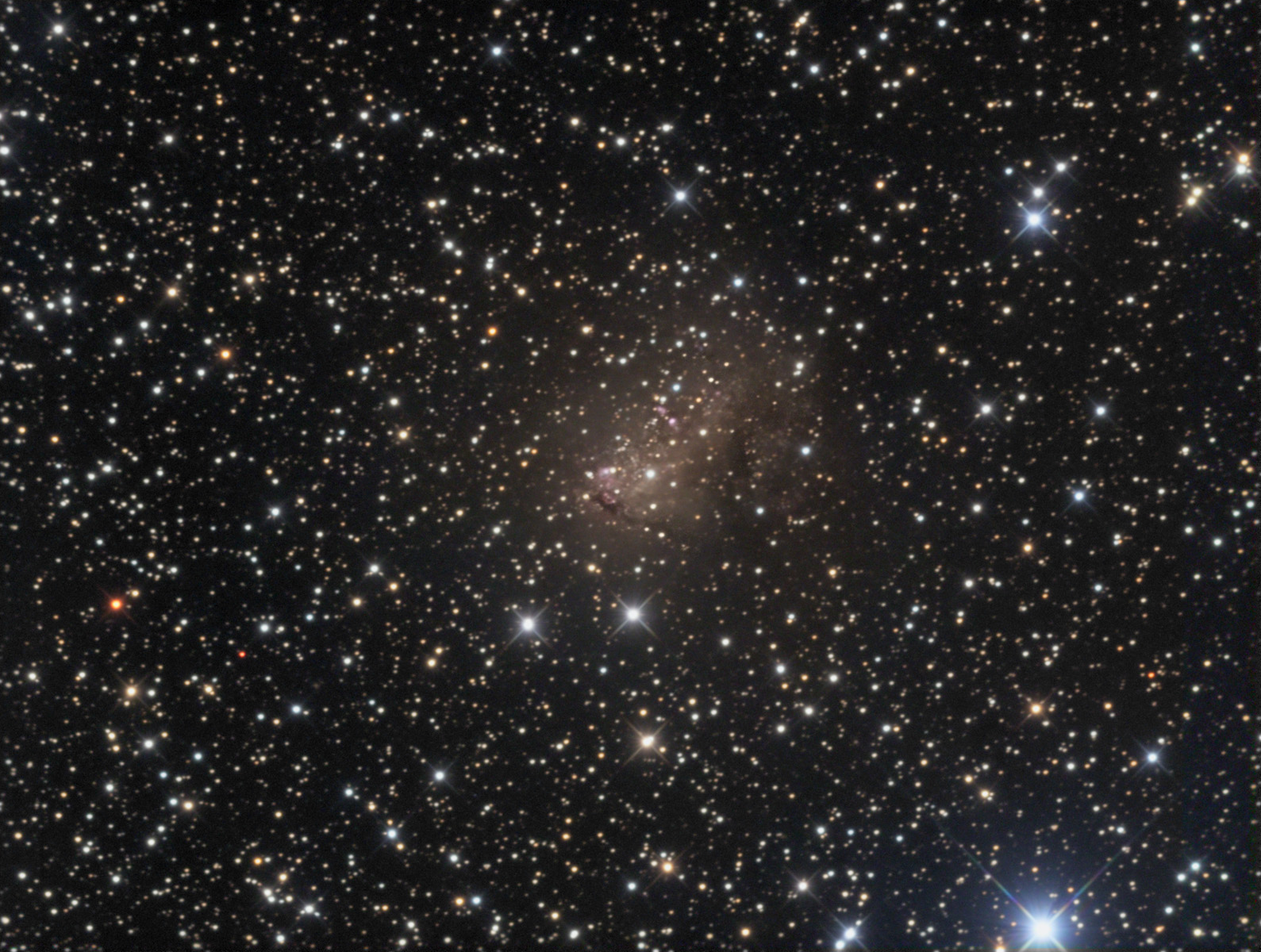 Dan