It has been a month since I posted images from July 4, so I think its time to get on the bandwagon and start again.
This night was the first of many busy all-nighters from Jupiter just after midnight to Venus shortly before sunrise. There will many more of these nights to share, so hopefully it won't be a month until I post the next one.
Telescope: Celestron C14 EdgeHD, Orion Apex 90mm
Camera: ZWO ASI290MM, ASI174MM
Barlow: Astro-Physics BARADV
Filters: Chroma Red, Green, Blue, Baader 685nm, ZWO CH4, Baader 610nm
I also imaged the Penumbral Lunar Eclipse from this night to see how visible the outer reaches of Earth's shadow are. I like to avoid posting only links because it is an unnecessary extra click for you, but I am not going to bother trying to fit this within CN's strict file size limit.
Click for larger image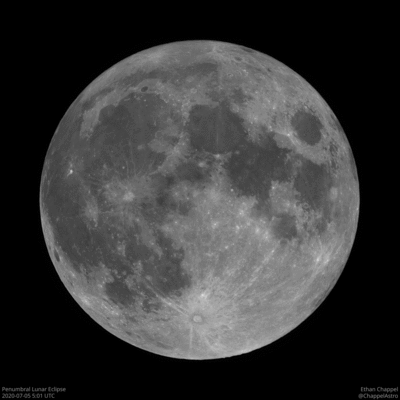 Edited by AstroEthan, 25 October 2020 - 09:31 PM.