Hey all,
It has been a hot minute since I've been able to do much or see much due to terrible storms this year, non-stop hurricanes and tropical storms, to the point of exhausting the greek alphabet and hit a total of 27 storms in just a short season. So I think it's been 2 solid months since I've been able to do anything astronomy related other than quick peaks from a small setup at night. Storms are still happening, so this morning was a fluke. My laptop was limping along after a few spills on the keyboard so I had to do a work around with a desktop for a while and it's significantly slower on the USB bus, so that's the next thing to work on is replacing it. It's always something!
AR2778 is a fairly interesting region with a nice sunspot. Nice pores and umbra and visible umbra. It appears to be a class D sunspot (please correct me if this is not correct!). It actively flared while imaging this morning and it was changing rather rapidly with all the activity which is a nice change of pace. I didn't have much time due to incoming stormy weather and my seeing was not superb with the moisture, so barely average and not supportive of my image scale, so this image series is lower resolution than it could have been. Seeing conditions went sub-arc sometimes but mostly stayed over an arc-second so I would have had more success with a smaller aperture but there was no time to swap it all out and start again with incoming weather. Still a very interesting region!
B&W:
Colored:
Seeing Conditions:
Unsupportive of resolution potential of the C8 this morning, but had no time. Hovered just over an arc-second. Should have used 120mm~150mm.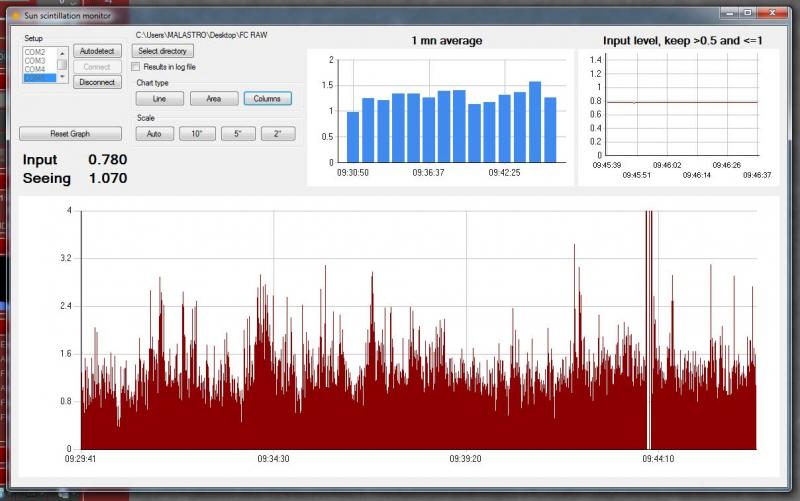 Equipment:
C8 Edge + full aperture D-ERF (Primary D-ERF)
HA Filter
Baader Red CCD-IR Block Filter (2nd D-ERF and WL imaging filter)
ASI290MM camera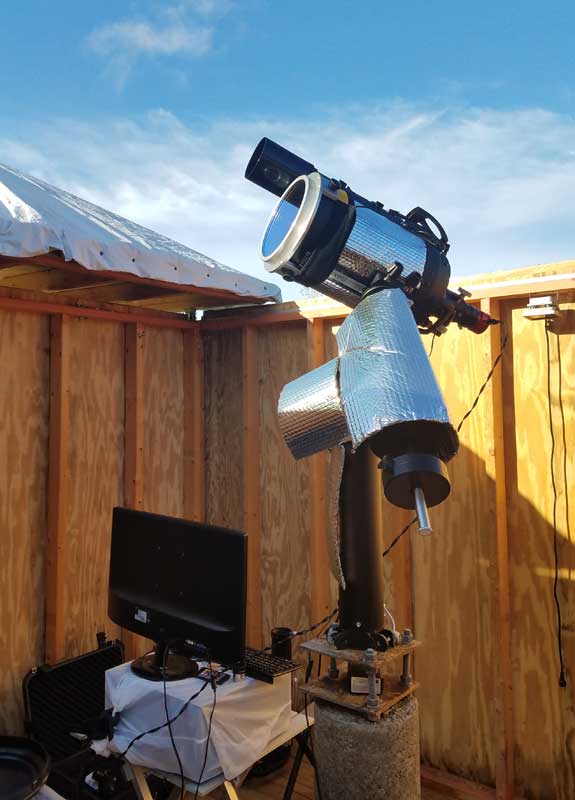 Very best,