Hello,
Recently I've been working on returning to service my home made 8-inch, f/4.8 reflector. The mirror was finished in 1967. A friend made the fiberglass tube around that time. The mount went through several iterations before attaining its present form. This is how it looks in 2020.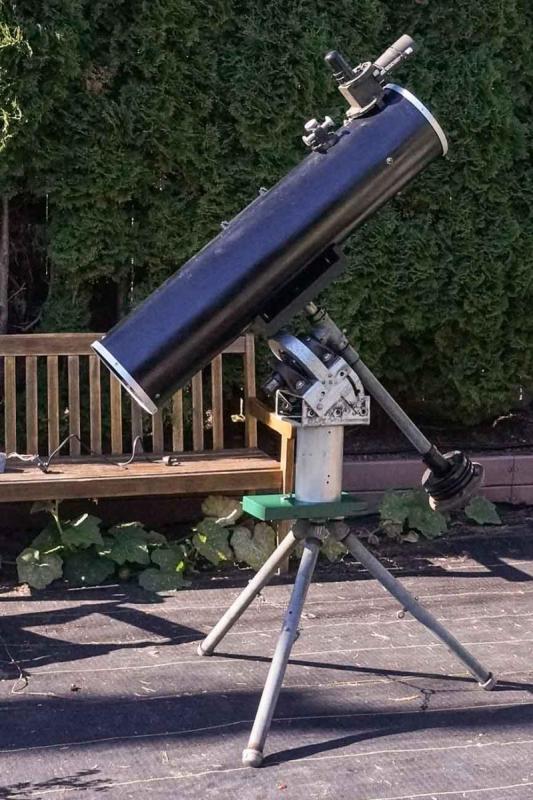 The mount was finished in its present form around 1985, for use in photoelectric photometry of variable stars. But this mount and telescope have seen limited use in recent years. A while back when I assembled the mount, the Hurst synchronous motor appeared to have died, because I didn't hear its normal sound. So the motor was removed. Now I have discovered that the motor still functions, but with perhaps a gummed up gear train.
When I first got it going again, I applied some torque to the output shaft, and it began rotating, albeit with some difficulty. So I applied some silicon spray lubricant to the output shaft and let is rest over night. The next day I brought it inside the house to warm up, even placing it in a sunlit window. It seemed to run OK. So I left it running for a while. Later it seemed quite warm to the touch. So I pulled the plug, and set it out of the sun. Later in the evening I ran it for a few hours. And it again became quite warm to the touch - not hot enough to burn, but too warm to continue holding for a long time.
So this leads to my question:
Is it normal for such a motor to run so hot?
If not perhaps it is being loaded excessively by the gear-train. The output shaft is not loaded. Here are some photos of the motor assembly: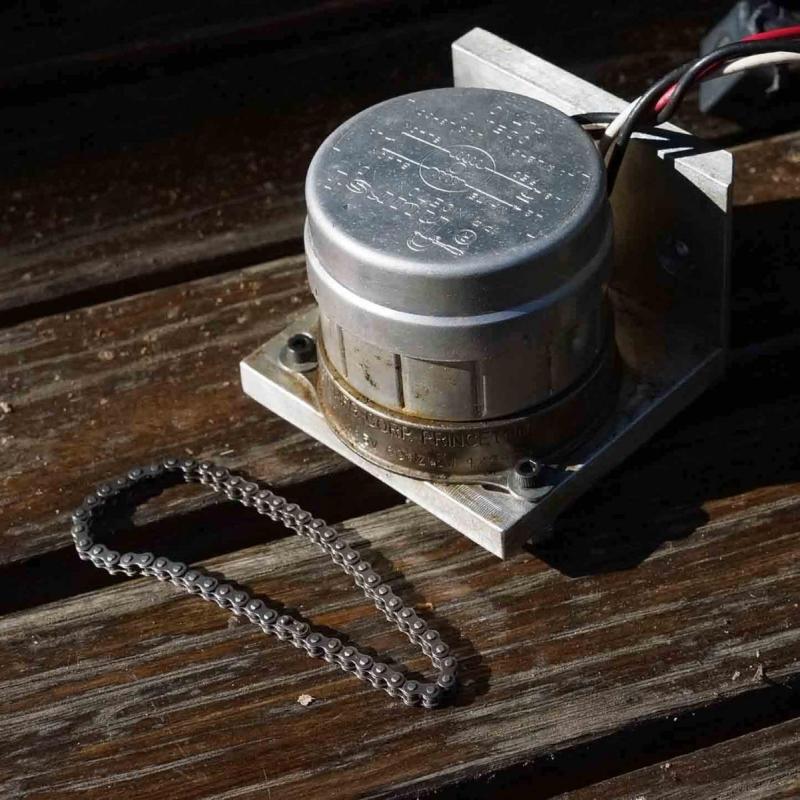 I believe the motor is the upper assembly with the internal gear train below.
This motor was supplied with a Mathis 6-inch worm gear set.
This shows where the chain drive from the Hurst motor attaches to the worm.
Any help you can provide would be appreciated.
Best Regards,
Russ