Just purchased the new Sharpstar 94mm f/5.5 ED Triplet Apo and thought I would share my first impressions. As far as build quality everything seems good. I would probably give it a 4.5 out of 5 stars overall. I can't yet comment on the visual or photographic quality since I am waiting for the clouds to clear. I will post my observation impressions as soon as I have them. I was not able to find any other reviews or reviews of the scope out there yet, so I thought I would start a thread and see if anyone else who has this scope would like to share their impressions as well. Or if you are considering purchasing this scope, feel free to ask questions. I've created a quick unboxing video here: https://youtu.be/44rVp85VXBA
I will be using this visually as well as with the following cameras. ASI 294MC Pro, ASI 2600 MC Pro, Sony a7iii DSLR.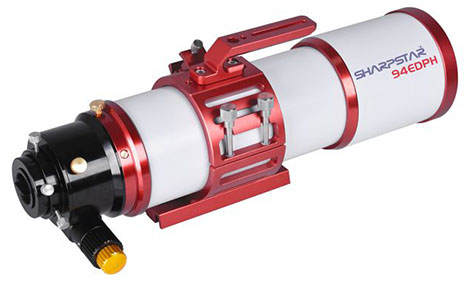 OTA Specifications:
Aperture: 94mm
Limiting star magnitude: 11.62
Focus ratio: f/5.5
Resolution: 1.28 angular seconds
Objective type: Triplet air-spaced APO (two extra-low dispersion ED glass)
Total length of the tube: 450mm (collapsed), 575mm (extended)
Focuser travel: 58mm
Dewshield outside diameter: 118mm
Tube outside diamter: 104mm
Accessories: Tube Rings, Dovetail Plate, Handle
Weight: 4.2kg (9.4lbs)
________________________________________________________________
Russell K.
Toledo, OH, USA
Edited by rkille, 28 October 2020 - 09:24 PM.