Recently I am trying to use WinJUPOS to process a batch of images. However, it does not work well on Saturn and Mars.
I am pretty sure for each image, I chose the right "Celestial Body". Then "Recording" -> "Image measurement..." -> enter the accurate "Date", "UT", "Geogr. longit." and "Geogr. latit." for the image -> "Adj." tab -> "Outline frame" -> "Automatic detection".
The above steps worked well for Jupiter.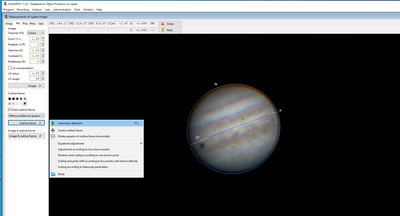 But when I do the same thing on Jupiter and Mars, the "Automatic detection" button is grayed out.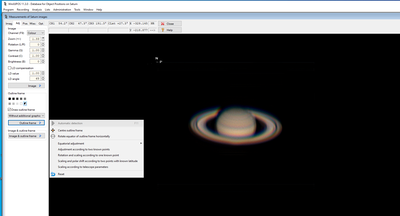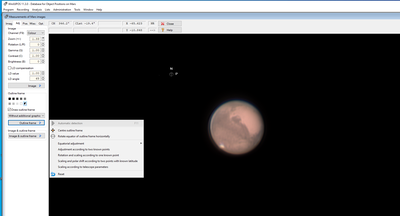 The WinJUPOS version is 11.3.0. I did the same thing on the three planets and noticed the difference of each image, e.g., "Celestial Body", "Date" and "UT". If something was wrong, Jupiter should fail as well. I am quite confused why it does not work on Saturn and Mars.