Hi,
I want to share a wonderful observation session I had on October 19 2020.
Used my heavy gun - NMT 20"F/3.3, my Galaxy hunting scope and the only one I use on dark locations.
Its been exactly a year since I got this scope and it widens the scope of objects I can observe with it.
In the past 4 months I have developed an appetite for galaxy clusters. I love the navigation to them and within them and the challenge to identify individual members.
This time, I managed to observe two of them in detail: Abell 347 & Abell 426.
Of course the more standard objects like Orion, Rosset, M31 and the double cluster were also on the menu.
Abell 347 resides close to NGC 891, an bright spiral galaxy that acted as my initial star hopping anchor.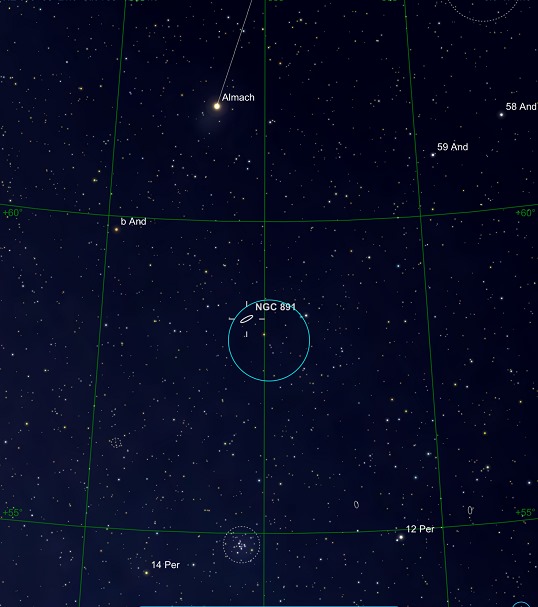 The cluster itself is only about 30 arch minutes from 891 and after hopping with my 21mm eyepiece, I switched to the 8mm and gray smudges started to appear. The galaxies in this cluster are spread unevenly. NGC 909, 906 & 911 are creating a bent line and so are UGC 1866, NGC 910 & 912.
The surprising object in this area was PGC 2186599, a galaxy with a magnitude of 16 which I cannot even see in SkySafari plus but does appear on the pro version.
I consulted with a fallow observer about this catch an he confirmed that he can spot it among the other galaxies.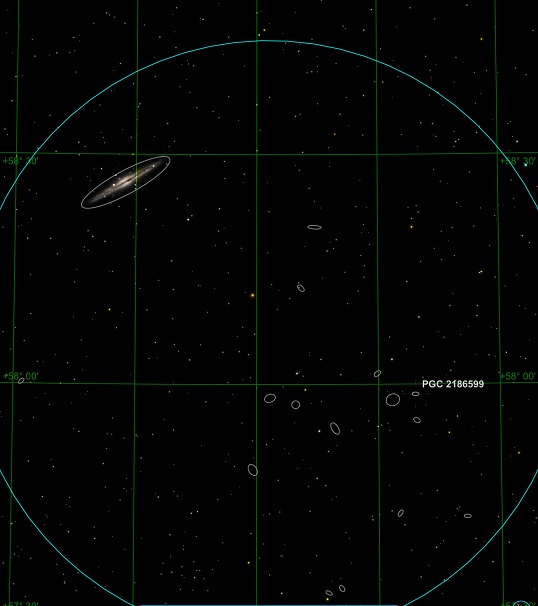 Next came a break with M31 and clusters in Cassiopeia to let my eyes rest a bit, but then I moved to my next big target of the night: Abell 426 in Perseus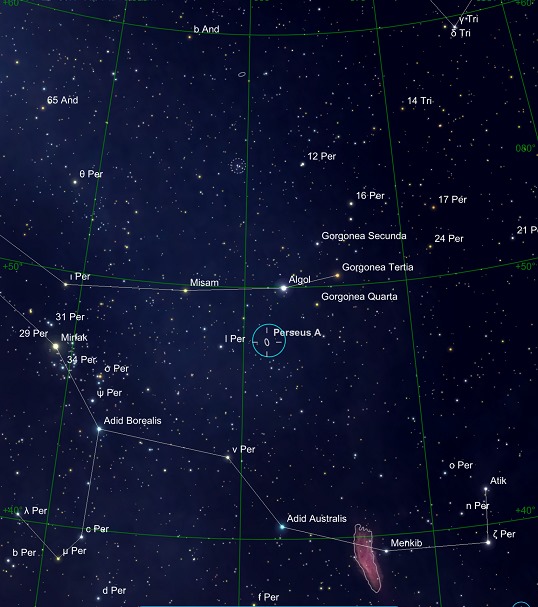 Here I had more trouble to lock on the cluster, but after taking a deep breath and more accurate star hopping from Algol - about 2 degrees below it, I was rewarded with this magnificent cluster.
Compared to Abell 347, this cluster is richer, with brighter galaxies. magnificent view which made identification of each galaxy a bit harder.
Perseus A, NGC 1272 & NGC 1278 are creating a close batch of galaxies and with them, NGC 12405 (which I neglected to write down in my log

)
Below this batch (flipped in the scope view), there is a fainter line of galaxies that stretches down and contains many other galaxies - I would say like Markarian's chain but less prominent of course.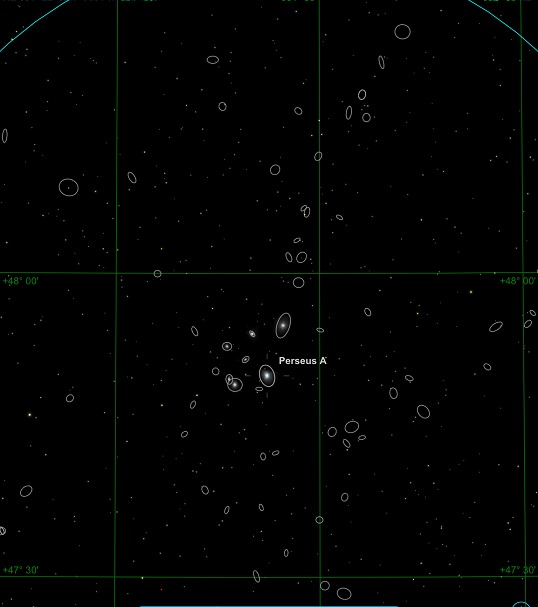 After this, I spend some time observing M42 (Orion nebula) which was a great view, with the Ethos 21mm which gave a very nice view of almost the entire main parts and than with Ethos 8mm which gave a magnificent zoom in on swirling clouds within the nebula.
I used both unfiltered view and the DGM NPB filter to emphasize the details.
While there, we took a shot at the Horsehead and were rewarded by wonderful Flame nebula and the faint disturbance in IC 434 which is the Horsehead itself. Had a better views of it in the past - we are in need of some winter rains to wash away the summer's dusty air and provide better observing conditions.
My last object was Rosset nebula, another huge and magnificent nebula. I did not spend too much time with it, it will wait for next month but as always, I got a very rewarding view.
My almost full objects list (dropping the big ones and the ones I neglected to log)