Hey,
There are some nice images of the conjunction posted here.


It was overcast at my place on the 21st but we had clearing yesterday evening so I took some pictures from my upstairs porch again (after waiting for clouds to move that were exactly in front of the planets). My wife Judy could see the separation with the unaided eye but my eyes weren't good enough--it looked like a big, bright star to me.
I've attached two pics--one is a widefield and the other is a little zoomed in. I'm going to compile the 5 widefield pics I took--probably have some time when this next storm comes through--to see the closing separation (but there will be a big jump between the 15th and the 22nd, lol).
After they went behind the trees from the vantage point of my porch, I went down my lane with the 12x36 image stabilized binoculars to a place where I could still see them but they were sinking fast. I made a quick and dirty field sketch but I haven't scanned it yet.
Pretty cool thing to see--I'm grateful the clouds parted and allowed the view.
Click on the pics for the best view.
Canon T5i, 27mm f/4, 2s, ISO 200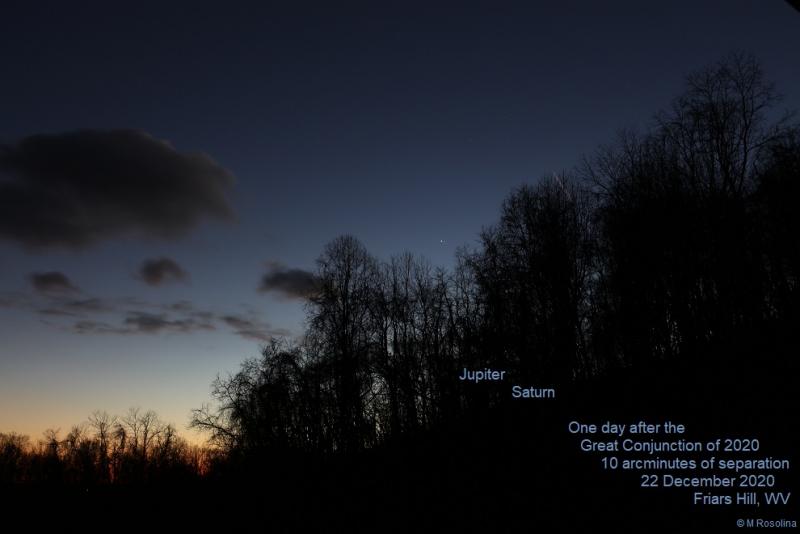 Canon T5i, 55mm f/5.6, 4s, ISO 200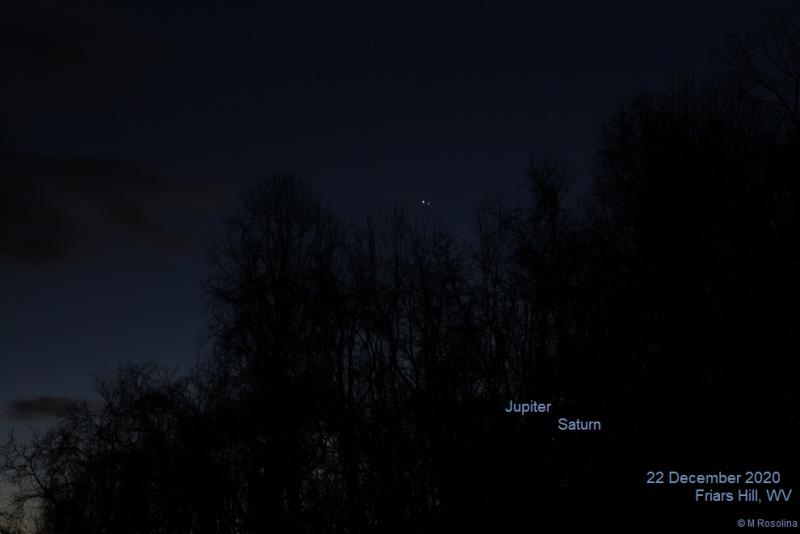 Edited by Special Ed, 23 December 2020 - 10:04 AM.