Hello, here is Mars on Oct 30th by the 1-meter telescope at the Pic-du-Midi observatory, French Pyrenees.
I took this image with François Colas, astronomer at the Observatory of Paris. Superb processing by Jean-Luc Dauvergne!
Over 4 nights of continuous monitoring, we had a fair window of seeing during 40 minutes on Oct 30th around 23:15UTC, even if is was not a "great Pic" night.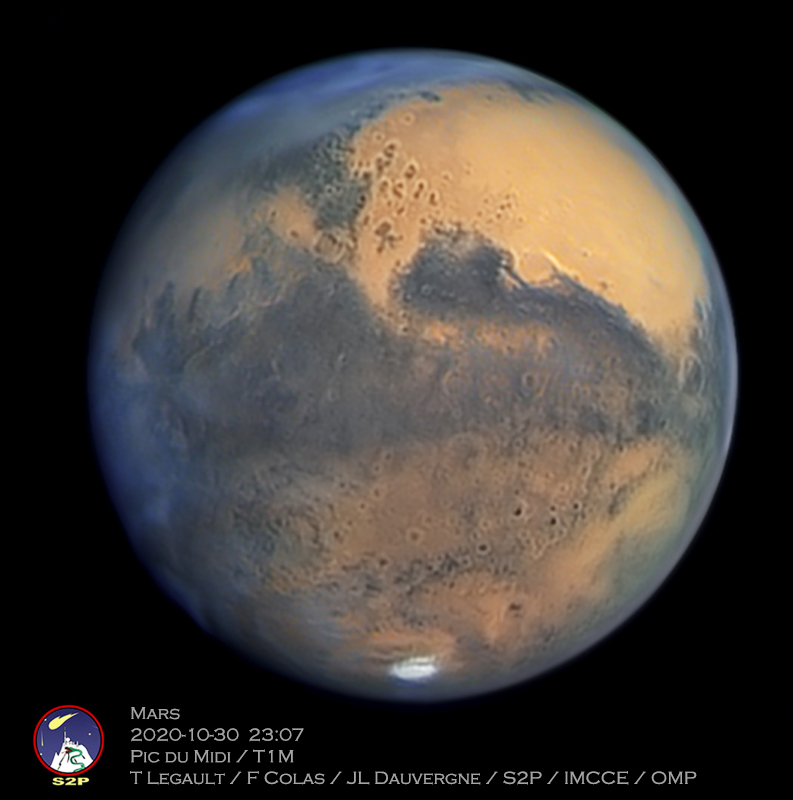 The rotation of the planet over 40 minutes
http://www.astrophot...244_2316600.gif
here are two stereo pairs showing Mars in 3D.
One uses the cross-eyed technique: squint to merge the two globes into one at the center of the frame. A finger or any sharp object in front of your nose can help.
The second one uses the parallel technique. Two rolls of paper or cardboard, held like binoculars, can help to direct each eye towards the corresponding globe (left eye for the left globe, right eye for the right globe).
Then...prepare to land on Mars!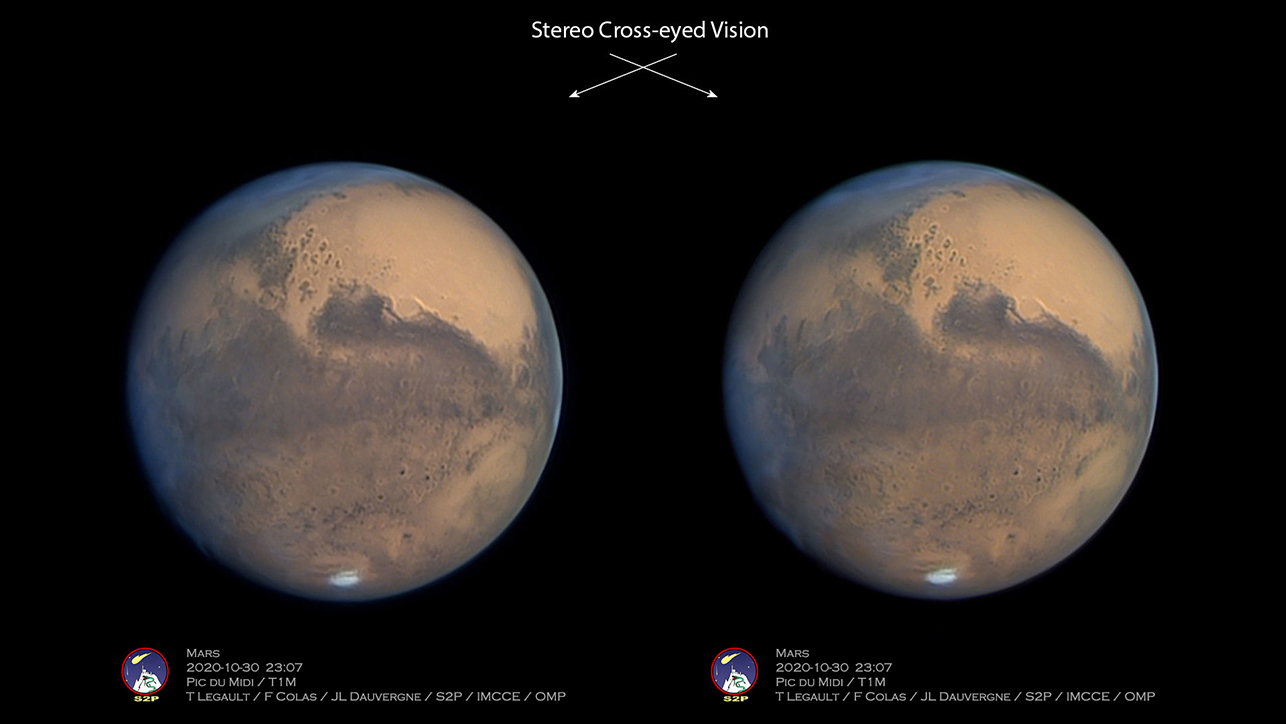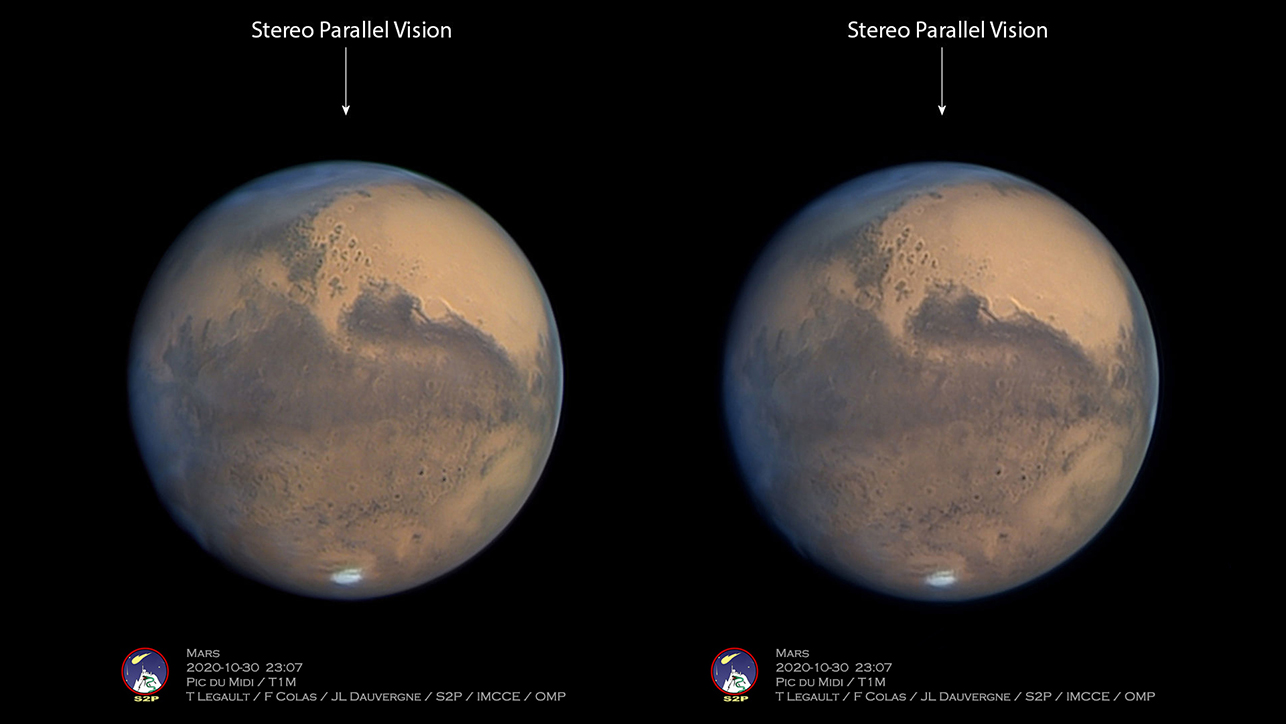 The telescope: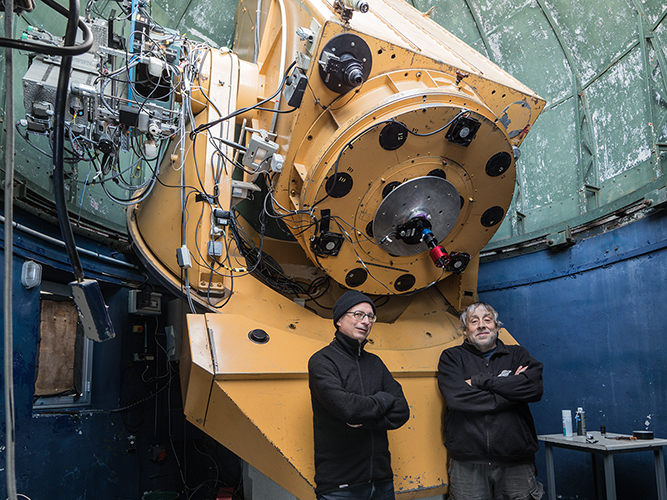 And finally a raw video:
https://www.youtube....eature=emb_logo

Edited by Thierry Legault, 05 November 2020 - 03:14 PM.