Had a blast last night with lesser-known targets.
Also did a full session of autofocus with Nina.
Here's the recording of the 90-minute live-stream. (Please forgive me if/when I mess up. It has to be really annoying for experienced astronomers.)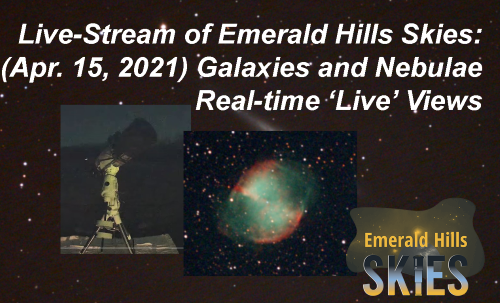 https://www.youtube....RRauB8po&t=117s
Thanks much for the ways you guys keep teaching me.
Near the end of the video, I mention that I still don't feel at ALL like I'm acting as a guide. It was just my 16th time out with the scope. I mentioned that I feel like I'm a cave-explorer -- in an undeveloped cave -- where there are no lights and it's muddy. And you guys are kind enough to come along with me on the expeditions. But I'm on a journey, right? One step at a time.