This comet is worth a visit now !
This very night 11/11/2020 the magnitude observed by Carl Hergenrother was +7.4.
This is the last sketch I made about this interesting comet: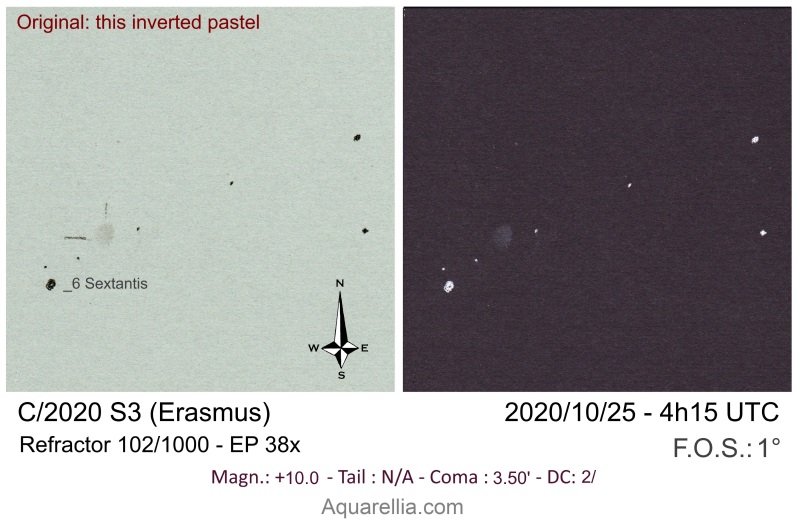 I did this pastel from a "dark spot" in the middle of nowhere with my new van, a sort of mobile observatory.
If weather permit, I'll come back to this comet soon.
Stay safe
Michel